TMZ Live: Saying 'Sayonara' to Justin Bieber - Maybe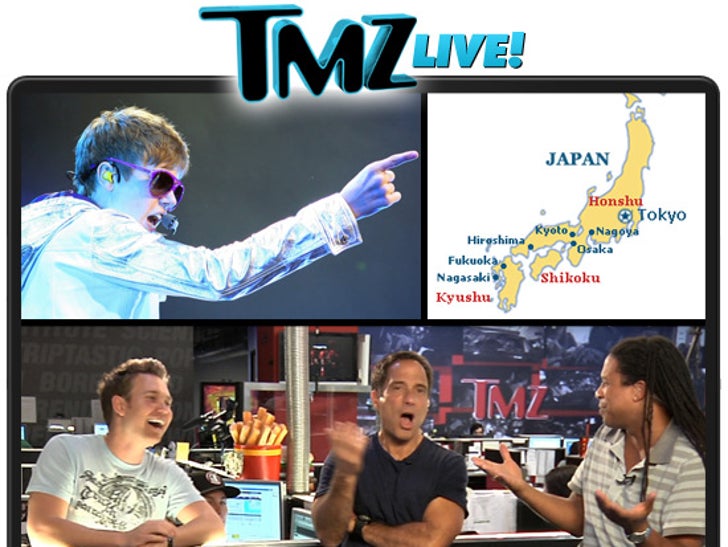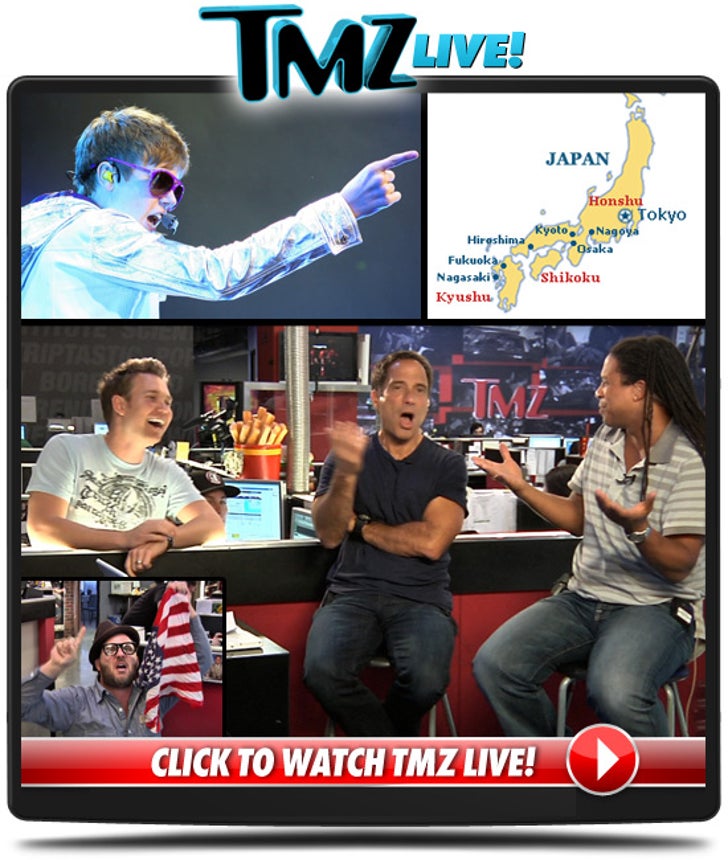 (0:30) Mutiny in Justin Bieber's camp! His crew refuses to go to Japan due to the nuclear disaster. Would you go?
(3:30) Katie Couric's "mega-fight" with CBS.
(6:10) The Paris Hilton/Lindsay Lohan feud is back on.
(9:40) Dax is either a huge traitor or a smart traveler. Let the argument begin!
(13:20) Twitter time -- How crushed is Shevonne about General Hospital? Which sitcom characters would Harvey & Charles be? And more.
(16:10) Do the Bieber crew members face legal action for not going to Japan?
(22:20) Twitter reactions to the Dax controversy.
(25:20) Who would play the role of Osama bin Laden in a movie?
(30:00) The "Home Alone" house -- more valuable because of the movie?
(33:55) Is the women's bathroom at our office as bad as the men's? Linda gives us too much detail.
(34:30) Webcam question from Australia -- which fuels more Dax hate ... as well as love for the kick-ass TMZ Hollywood Bus Tour. Tickets on sale now!
(43:30) YOU GOTTA SEE THIS -- Ryan was a damn fine child actor ... and we have a clip of his impeccable work.