Manny Pacquiao Injured in Car Accident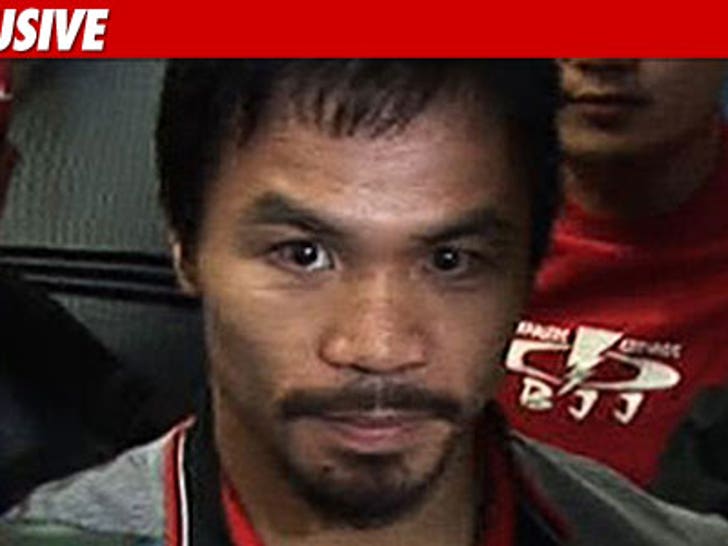 Manny Pacquiao was just involved in a car accident in Las Vegas ... TMZ has learned ... but we're told he's going to be alright for his big fight tonight.
Sources close to Pacquiao tell TMZ he was traveling in a fleet of cars after church today, when one of Manny's security vehicles collided with the car carrying Manny.
We're told Pacquiao is back at his hotel now, where his trainer, Freddie Roach, checked him out. According to our source, Pacquiao is just a little shaken up ... but he's okay to go for tonight.