Arnold -- BRO-MANTIC Man Party After Separation
Arnold
BRO-MANTIC Man Party
After Separation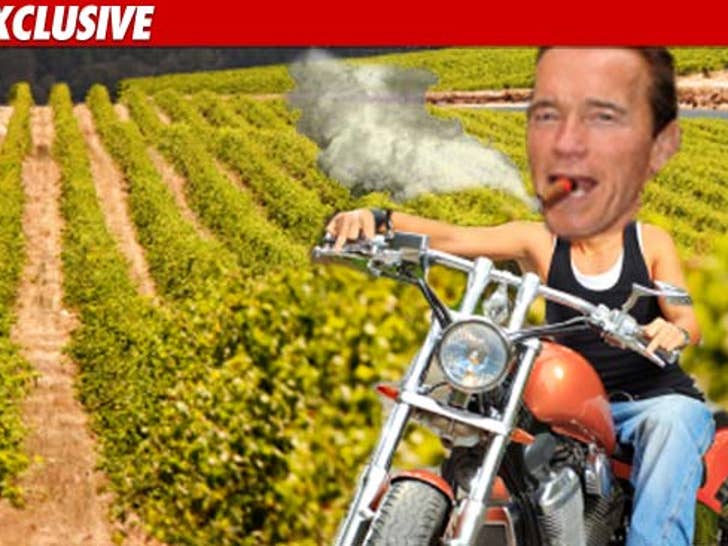 Weeks after Arnold Schwarzenegger split from Maria Shriver ... the ex-governor was quietly reflecting ... with a boozed-up bro trip to wine country last week -- TMZ has learned.
Sources connected to Schwarzenegger tell us, Arnold and five unidentified male buddies took off for Napa Valley last week for a few days of man-pampering -- crashing at one of the ritziest resorts in town ... the Meadowood.
According to sources, the crew hit up a different expensive restaurant every night -- and when they weren't eating out ... we're told they ordered tons of pricey wine to their hotel rooms, played lots of cards, and smoked cigars.
If that weren't enough -- we're told the guys also took several long rides around the valley on their Harleys.
But he'll always have that one magical week in wine country with the fellas ...