Kobe Bryant Lawsuit -- Something Stinks at Staples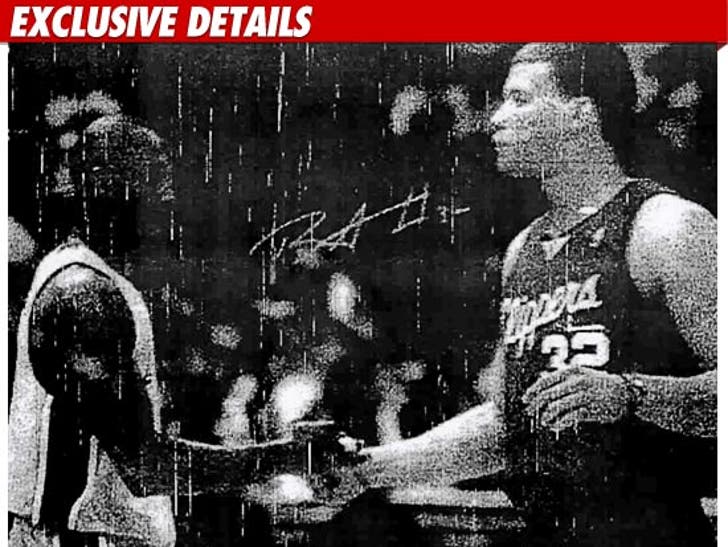 Kobe Bryant is at the center of a federal lawsuit, claiming the NBA star is being exploited in the very arena where he plays.
Panini America, which claims to have exclusive licensing rights to all things Kobe, alleges the owner of The Art of the Game -- a kiosk inside Staples Center -- is not only illegally selling Kobe merchandise, it's claiming that The Art of the Game is audacious enough to sell merchandise with forged Kobe signatures.
One item sticks in Panini's craw -- a poster featuring Kobe and L.A. Clippers sensation Blake Griffin -- with forged signatures. Panini claims The Art of the Game is hocking the poster by claiming the signatures are authentic.
Panini wants a judge to shut down the alleged scam -- plus tons of damages.
Keith Fink, the lawyer for The Art of the Game, tells TMZ, "The gallery we have in Staples has been selling art signed by Kobe with Kobe's image for a decade. Virtually every night Kobe's agent or marketing team passed by the gallery and never once has someone had an issue with the art."