Kobe Bryant -- Six-Figure Silent Treatment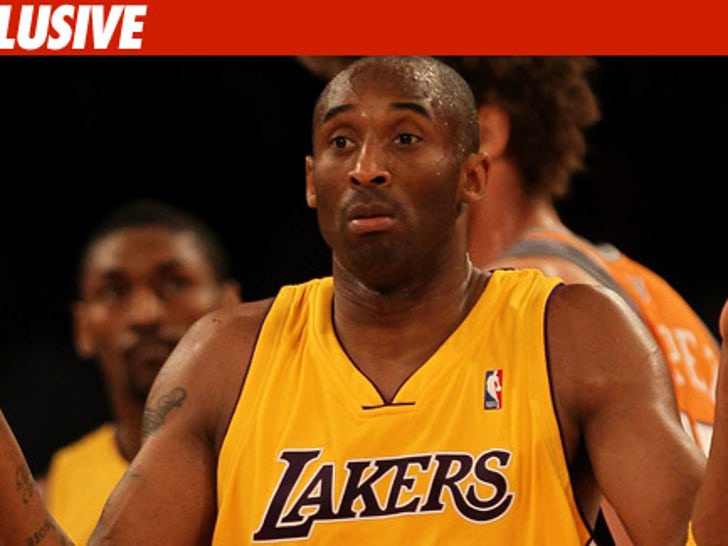 The terms of Kobe Bryant's settlement with his former maid were confidential -- Wait a second, did we just say were? As in they aren't anymore? You bet we did! -- and it turns out Kobe had to fork over quite a hefty chunk of change in the deal.
As we first reported, Kobe and his wife Vanessa's former maid sued the couple for wrongful discharge, invasion of privacy, emotional distress and unpaid wages. (The lawsuit was crazy It involved dog poop. Read it here.)
We've now gotten a look at the confidential settlement documents which state ... Kobe and Vanessa forked over $200,000 to the maid -- the maid agreed to drop her lawsuit and the Bryants agreed to drop their countersuit.
According to the docs, the maid is still prohibited from talking badly about the Bryants (think Conan and NBC) and only took home roughly $130K after attorney's fees.