The Sitch's Dad: He Wouldn't Help Pay My Medical Bills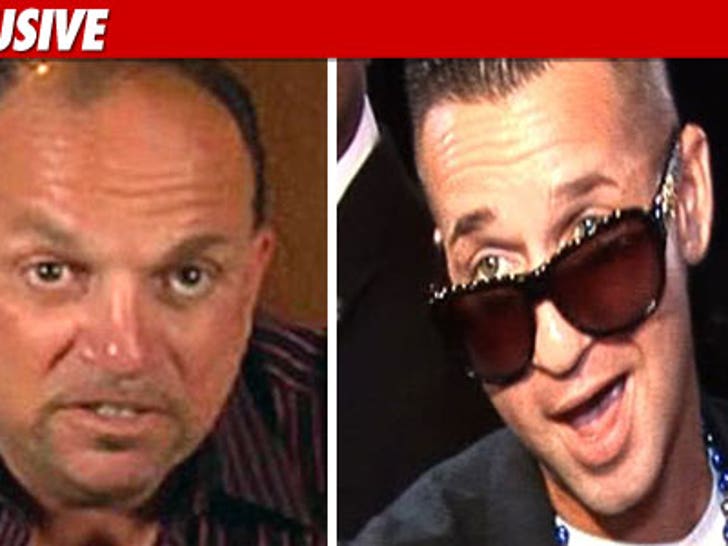 TMZ has learned the MAIN reason The Situation's father decided to launch his expletive-filled campaign against his son on the Internet yesterday ... and it all comes down to medical insurance.
One of Frank Sorrentino's business associates tells TMZ, Frank had asked Sitch for some help making his monthly medical insurance payments recently -- and the "Jersey Shore" star flat out refused.
According to sources, The Situation not only said no -- but told his dad to "move to Florida and go on welfare."
We're told Frank was pretty adamant about repaying his son anyway -- using money from a business deal they allegedly made to develop real estate in NYC ... but the Sitch never gave him a chance.
Frank was outraged by his son's rejection -- and responded by RIPPING the Sitch into pieces online yesterday in multiple angry videos.
Sitch released a statement earlier today, saying he is "extremely saddened" by his father's actions.