GLAAD: Homophobia Big Problem in NBA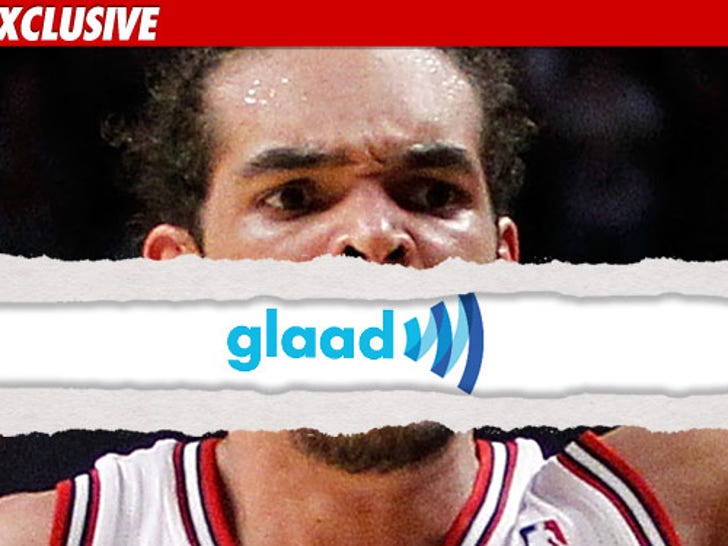 GLAAD claims a homophobic epidemic has erupted in the NBA, and wants the league to take action against players who spew hateful remarks against gays during games.
GLAAD's reaction comes hours after Chicago Bulls center Joakim Noah targeted a fan in the stands, calling him a f**got. Kobe Bryant hurled the same slur during a playoff game last month.
GLAAD President Jarrett Barrios tells us, "Last month the NBA sent an important message about how such slurs fuel a climate of intolerance and are unacceptable. These anti-gay remarks, coming so soon after, demonstrate how much needs to be done."
Barrios adds, "Noah's apology is a start. We are confident that the NBA will now take disciplinary measures and hasten its work with us to tell all players that there is no place for anti-gay words and attitudes in the game."
It's unclear why Barrios is so confident the NBA will take action, because some of the players seem more than comfortable spewing anti-gay slurs on the court. There's a sentiment in the NBA -- the term f**got is not really a gay slur, but just smack talk among athletes.