TMZ Live -- Estella Warren's Thug Life Night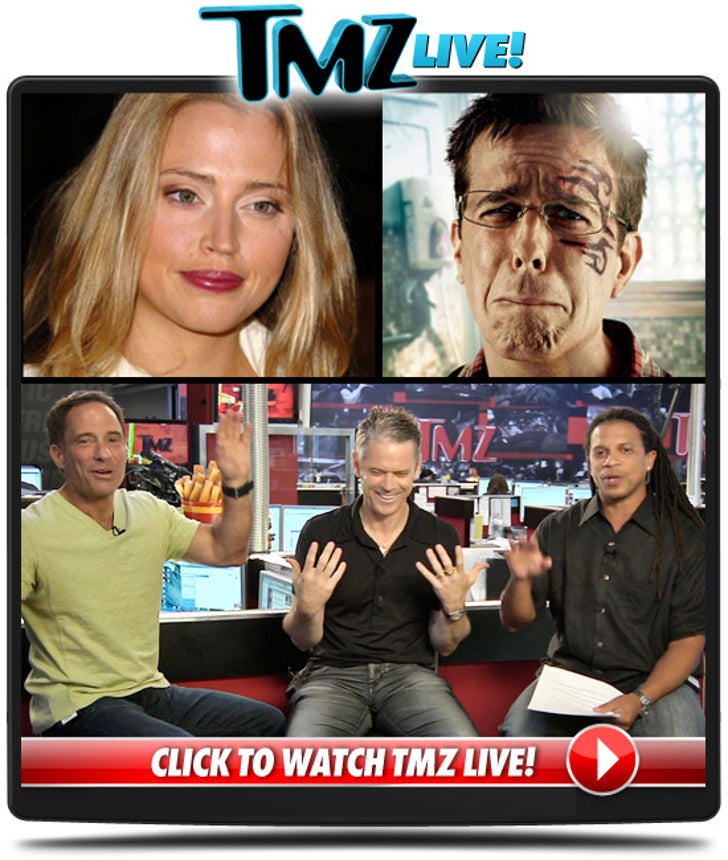 (0:00) "People on the Internet are the same as heroin users." You'll have to watch to find out how that makes sense.
(3:30) If Harvey died on the air ... Charles would do great color commentary.
(4:30) Maria's appearance on Oprah's finale -- good or bad for O?
(11:40) Estella Warren's INSANE arrest -- and semi-escape -- as described by the great Dennis Broad. Plus ... the greatest misuse of the word "allegedly."
(20:40) The "Hangover 2" lawsuit ... how it lost one round in court, but still has a chance to win.
(23:00) Harvey and Jason get all legal on our asses.
(31:30) C. Thomas Howell is in the house!!!
(35:00) Howell thoughts on Arnold ... and cheaters in Hollywood
(37:02) Howell cracks the funniest joke about Arnold's mistress to date!
(38:10) Harvey has breaking news about the fan attacked at Dodger stadium ... and Frank McCourt is taking it on the chin.
(46:10) Tiger Woods' $1 million challenge to reporters ... Howell says he would've ruined it on purpose! Hilarious.
(48:40) YOU GOTTA HEAR THIS -- Howell explains why some of Rob Lowe's parts were cut out of "The Outsiders."