TMZ Live -- It's On: Simon Cowell vs. Cheryl Cole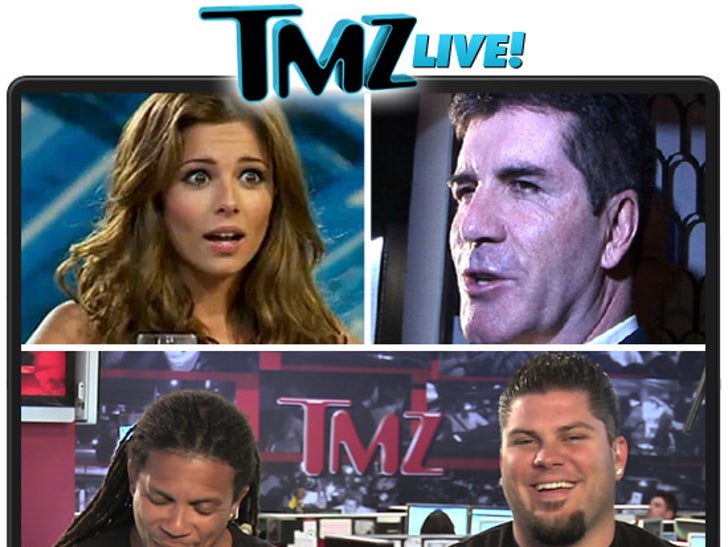 (0:00) Charles and Mike are back after the long weekend and give a quick rundown on today's topics!
(2:30)Sean Kingston was critically injured during a jet ski accident and Mike has all the details.
(9:00) Jason lays down the law on whether Sean could be fined or ticketed for his actions on the water.
(11:45) Cheryl Cole was booted from the "X-Factor" in the UK -- what's the deal with that?!
(17:20) Snooki slammed into an Italian police car and Caitlyn in our NYC office goes over all the crash craziness.
(25:00) Mike shares some information on Patty Baena's issues with her own extended family... is it a simple instance of karma?
(28:00) TMZ Live becomes official with Gary Trock's Courtney Love story -- but is that a Backstreet Boy in the video?
(38:30) Sarah from Georgia videos in to ask if there was something else going on behind Cheryl Cole's "X-Factor" elimination.
(24:00)Charles finally watched "Willy Wonka" and wants to share his movie review.