Chris Bosh -- At Least I Played in Front of My Daughter!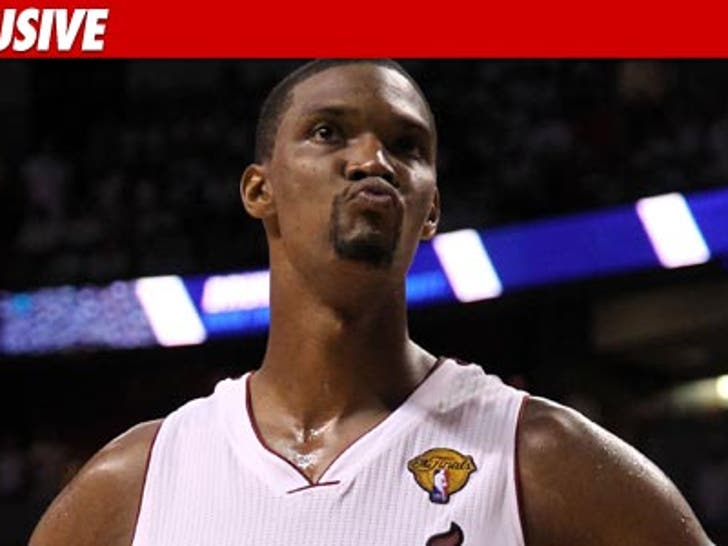 Chris Bosh isn't as sad about losing out on an NBA championship as you might think -- because on Sunday night, he got to play in front of his daughter.
As TMZ first reported, Bosh filed an emergency motion with a Maryland judge to try and modify his custody arrangement so that his two-year-old girl Trinity could see him play in his first NBA Finals.
Things didn't go as Bosh wanted, but luckily for him the series lasted long enough so that his regular visitation time with Trinity allowed her to go to Sunday night's game.
Bosh and the Miami Heat suffered a bitter loss, but sources close to Bosh tell us seeing his daughter made him feel like a winner.
Maybe he can let LeBron have her for a weekend.