TMZ Live: Arnold's Mistress Speaks - Did She Lie Too?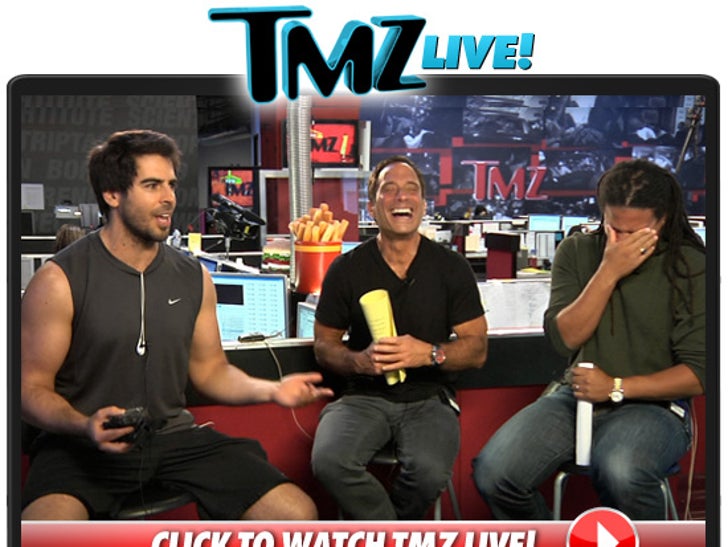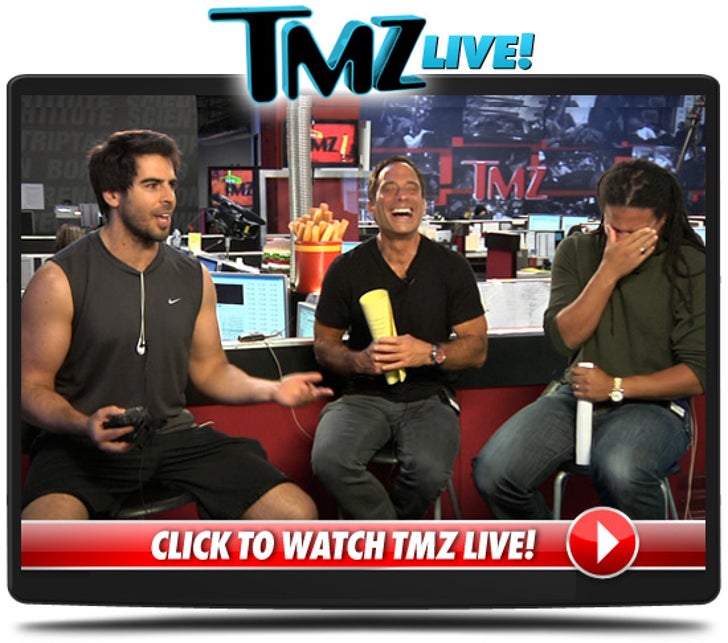 (0:00) Big stuff today: Eli Roth drops by unexpectedly, Arnold's baby mama speaks out, & Candy Spelling selling her house to a HOT heiress.
(7:30) Arnold's baby mama spoke to Hello! Magazine and you won't believe what she said ... no seriously, you may not believe what she said.
(12:30) Surprise! Eli Roth shows up unexpectedly -- or four days late depending on how you look at it.
(14:45) Eli explains his Twitter exchange with Russell Crowe -- the one that got Crowe in trouble -- and rips the people who called Crowe anti-Semitic.
(19:50) For some reason, the conversation with Eli gets gassy.
(23:30) Candy Spelling's MASSIVE mansion is being sold to a RICH, HOT, YOUNG heiress. Anyone smell a reality show in the making?
(32:00) More ridiculous -- a $2 million ring ... or a $100 million house?
(36:30) The war rages on -- are pit bulls inherently dangerous? We play the 911 call made the day Jesse James' pit attacked another dog.
(45:30) A lively appearance by Harvey's new fish Rib-eye.
(46:30) Kim Kardashian's mom has Kris Humphries whipped -- but come on ... the guy HAD to know what he was getting into.