TMZ Live: Mark Cuban & Dodgers -- A Vision in Blue?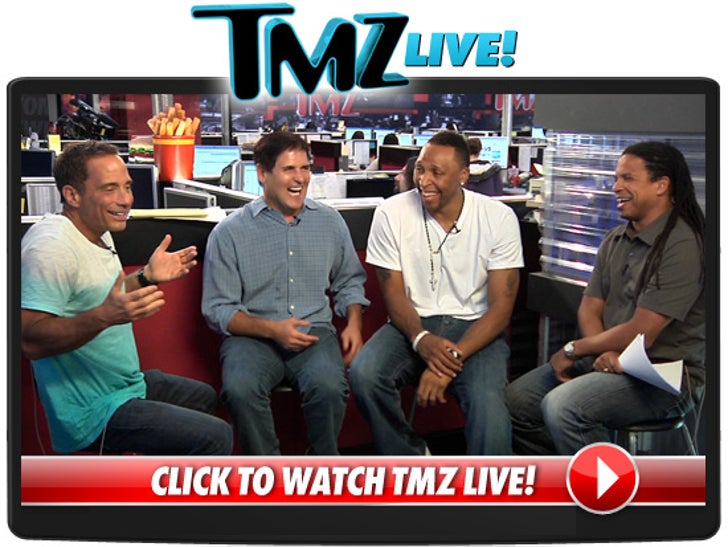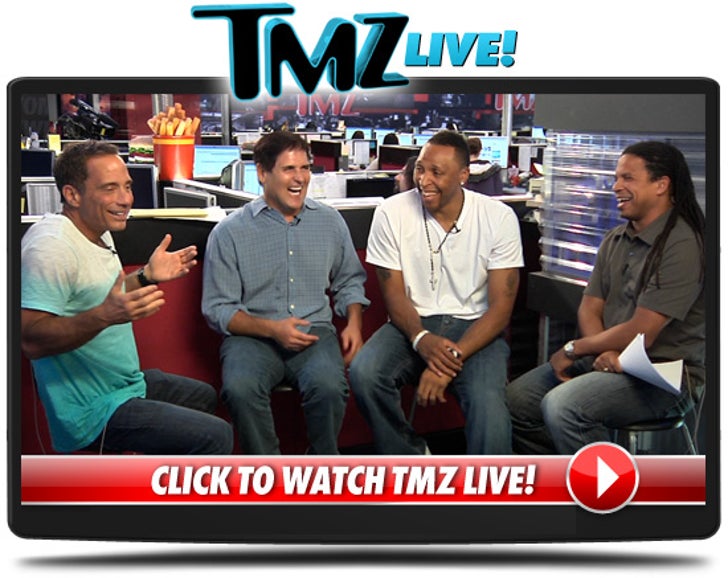 (0:00) Topics today: Bam vs. Roger, Lindsay's house arrest commercial shoot, and a 51-year-old actor marries a 16-year-old!
(5:00) Roger Ebert tweets about drinking and driving just hours after Ryan Dunn's death ... and Bam Margera is BEYOND pissed. Who's right?
(9:00) Interesting -- 60% of TMZ viewers thought Ebert's tweet was "too soon."
(17:30) Lindsay Lohan makes $25,000 shooting a commercial while under HOUSE ARREST ... is this celebrity justice gone awry?
(23:20) Yes, we're BITTER about Lindsay's super fun stint under house arrest.
(31:55) 51-year-old "Lost" actor Doug Hutchison just got married ... sounds awesome ... until you realize it's to a 16-year-old aspiring singer. Mazel tov?
(38:00) Mark Cuban and Shawn Marion are in the house!!!
(38:30) Where is Mark going to keep the Dallas Mavericks' championship trophy? In his kitchen, or course!
(42:00) Why the Mavs partied at the Fontainebleau in Miami ... hilarious.
(47:00) HUGE NEWS -- Mark is interested in buying the L.A. Dodgers ... IF the business side of things "looks good." Too bad it doesn't look good.