Aaron Carter: I NEVER Said MJ Gave Me Coke!!!
Aaron Carter:
I NEVER Said
MJ Gave Me Coke!!!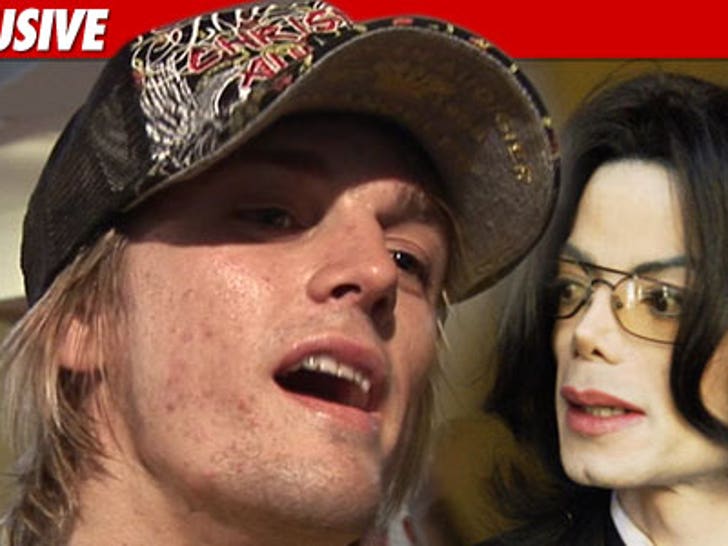 Aaron Carter's rep claims the singer NEVER told an entertainment reporter Michael Jackson gave him cocaine and alcohol when he was 15 years old ... and says the reporter COMPLETELY FABRICATED the story.
The controversy stems from an article that ran in OK! Magazine in Australia, written by international journalist Daphne Barak. In the article, Carter was quoted as saying, "Yes, [MJ] gave me wine. I mean, I could have refused, but I was 15. As for drugs? He gave me cocaine."
But Carter's rep tells TMZ, "Nothing was said that was reported" ... and directed us toward a YouTube video of the interview with Barak ... which seems to back up Aaron's side of the story.
UPDATE: A rep for Barak tells TMZ, "Aaron Carter told Daphne Barak in his lengthy interview in Spain, that Michael Jackson gave him alcohol and cocaine while he was 15. He also said that Michael invited him to sleep in his room, and when Aaron woke up at 5:00 AM, he found Michael on his bed."