[VIDEO] LeBron James Dunking on Kid
LeBron
Dunks on Kid
Apologizes with Shoes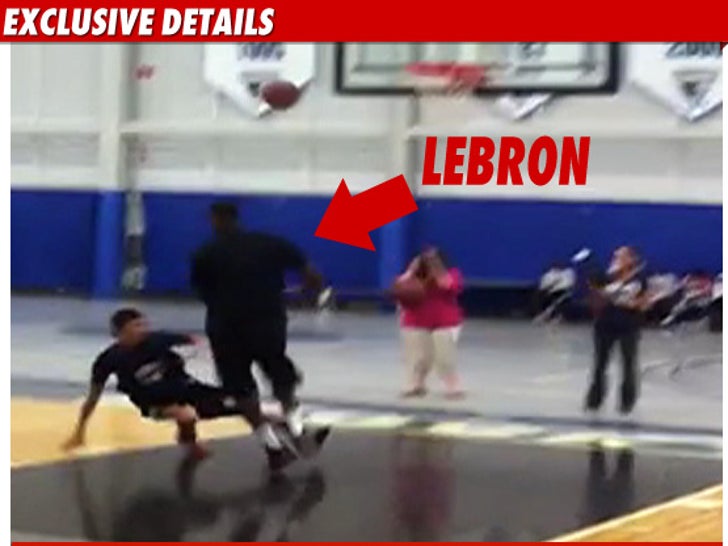 LeBron James CRUSHED a young basketball player at a camp in NJ yesterday ... knocking the kid down to the ground during an erratic dunk ... but TMZ has learned, King James came through with a pretty awesome apology.
The NBA star was playing a game of knock-out with the kids ... when he missed his shot ... and went chasing the rebound. Seconds later, LeBron comes flying back towards the rim ... slamming the ball and taking out the next shooter in the process.
Afterward, the kid went to his Facebook page and posted, "Got dunked on by Lebron :-( but he gave me his shoes so its alll good broo."