Locked Out NFL Stars -- Best Beach Football Ever!
Locked Out NFL Stars
Best Beach Football Ever!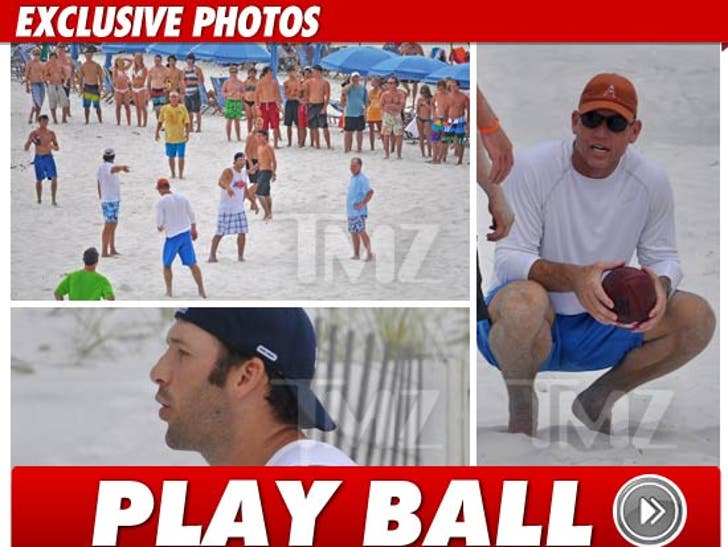 The NFL lockout affects players, coaches and broadcasters alike -- so guys like Tony Romo, Sean Payton and Troy Aikman satisfied their football jones this weekend by playing on the beach in Florida.
The guys are all connected through the Dallas Cowboys -- Romo still plays for them, Payton used to be the offensive coordinator (now coaches the New Orleans Saints), and Troy Aikman played his entire Hall of Fame career in the Big D.
Other participants included Cowboys tight end Jason Witten and former 'Boys linebacker Bobby Carpenter.
And perhaps most importantly ... Romo's hot new wife Candice Crawford was among the spectators.