Smash Mouth Singer -- The Kobayashi of EGGS!!!
Smash Mouth Singer
The Kobayashi of EGGS!!!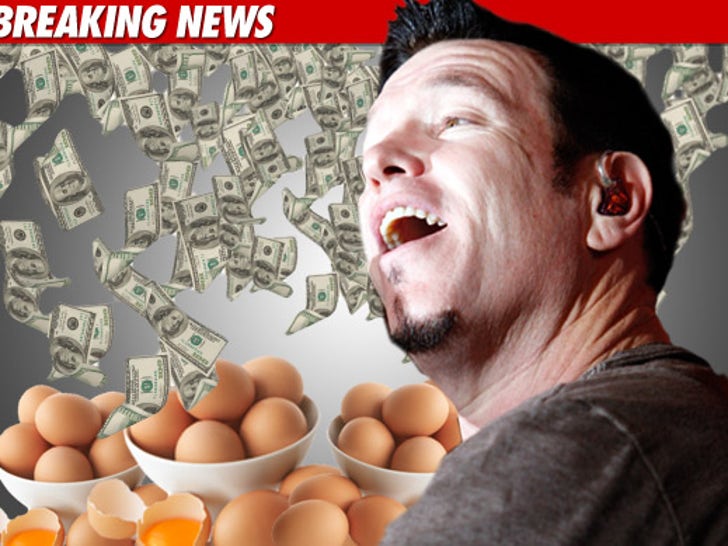 Smash Mouth frontman Steve Harwell is gearing up to chow down roughly 1,800 calories in one sitting -- promising to polish off 24 EGGS ... if fans throw down $10,000 for charity.
A rep for the band tells us the egg stunt wasn't Steve's idea -- that honor goes to a creative fan who posted the challenge on a website ... and word spread FAST.
We're told the band received hundreds of calls, emails, Facebook and Twitter messages BEGGING the frontman to take on the eggs ... and Steve decided that if fans could raise $10k for St. Jude's Children's Hospital ... he would do it.
Smash Mouth launched a fundraising website on Causes.com ... and they've already raised more than $6k in less than 24 hours ... so it's only a matter of time before Steve has a date with destiny.
As for preparation, we're told Steve will get to have his eggs cooked any way he wants ... as long as he eats them ALL.