Weston: My Wife Is PREGGO and I Want a DIVORCE!!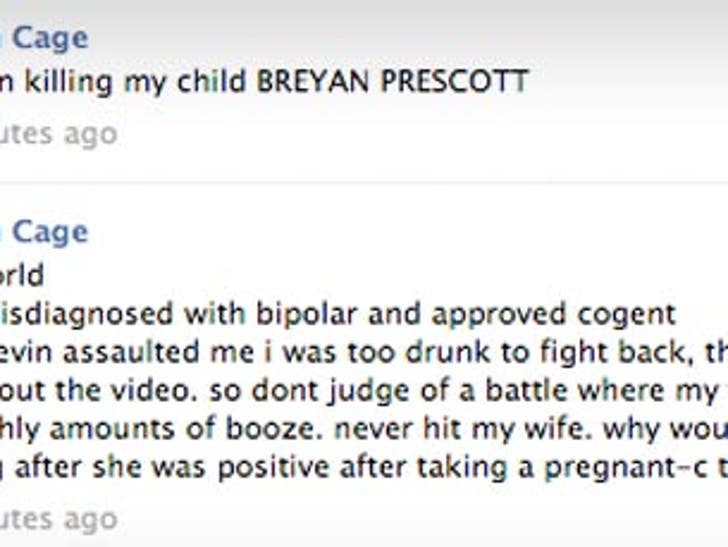 Weston Cage made two MAJOR announcements this morning -- 1) he claims his wife Nikki Williams is pregnant with his child ... and 2) he's filing for divorce.
Cage -- who has only been married since April -- went to his Facebook page to break the news ... saying, "Made my choice. getting divorced."
As for the whole pregnancy thing, Weston believes the news only SUPPORTS his claim that he never laid a hand on Nikki before the two were both arrested for domestic violence this weekend.
Cage wrote, "Never hit my wife. why would i start abusing after she was positive after taking a pregnant-c test."
Weston added a bizarre, cryptic message -- "Have fun killing my child Breyan Prescott."