Nike Ad Stuntman CRUMPLES After Helicopter Fall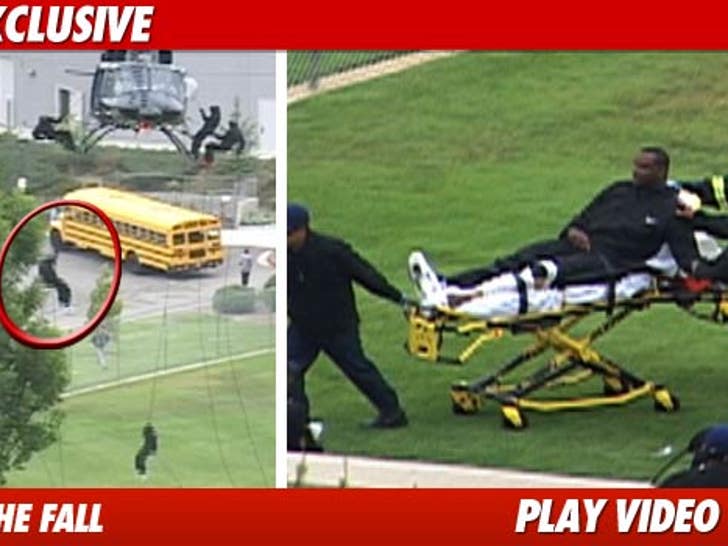 A stuntman for a new Nike commercial CRUSHED his ankle after plummeting 50 feet from a helicopter this week ... in a stunt gone terribly wrong -- and TMZ has obtained some gnarly footage of the accident.
It all went down Thursday morning on the College of the Canyons campus in north L.A. -- several stuntmen were supposed to rappel from a hovering helicopter ... but one man lost control of his harness, and SLAMMED into the ground.
Sources connected with production tell TMZ, paramedics rushed to the scene and treated the stuntman for a broken ankle ... before transporting him to a nearby hospital.
The commercial features NBA stars Amar'e Stoudemire, Blake Griffin, Rajon Rondo, and Arizona Cardinals' wide receiver Larry Fitzgerald. The men on the helicopter are the athletes' stunt doubles ... and the guy who was injured was standing in for Stoudemire.
We reached out to Nike for comment -- but so far, no word back.