Rick Ross -- Victory In Murdered Doggy Lawsuit
Rick Ross
Victory In Murdered Doggy
Lawsuit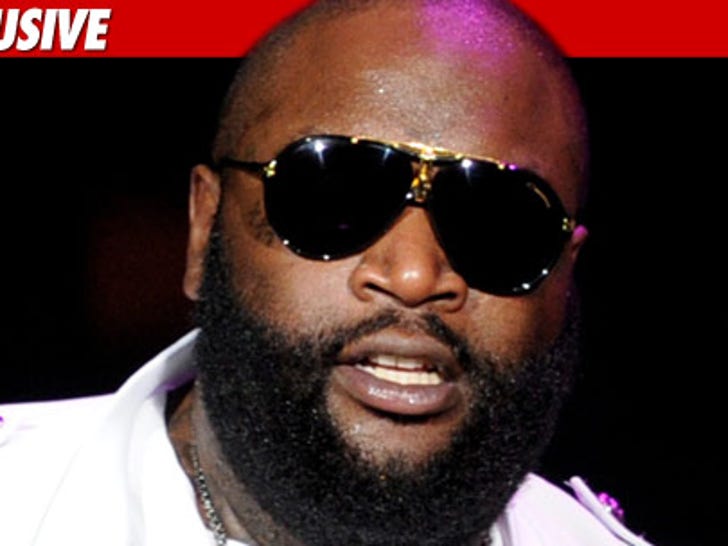 Rick Ross just scored a victory against a woman who claims the rapper's pit bulls mauled her adorable pet Yorkie to death because a judge has DISMISSED her lawsuit ... at least for now.
TMZ broke the story ... the Yorkie, named Banks, died after several pit bulls (one pictured below) escaped from Rick's Atlanta mansion back in April and tore Banks apart.
Banks' owner filed a lawsuit against Ross demanding more than $15k in damages and fees ... but today, a judge threw out the case ... saying Banks' owner failed to properly serve Ross with the suit.
Rick's manager tells TMZ, "We tried to do good business ... we paid the vet bill ... but it was an unfortunate accident that [Banks' owner] tried to capitalize off of."
Banks' owner tells TMZ ... she isn't giving up ... and vows to correct her mistake and eventually get justice for Banks.