'B-ball Wife' Sues: Co-Star Beat the CRAP Outta Me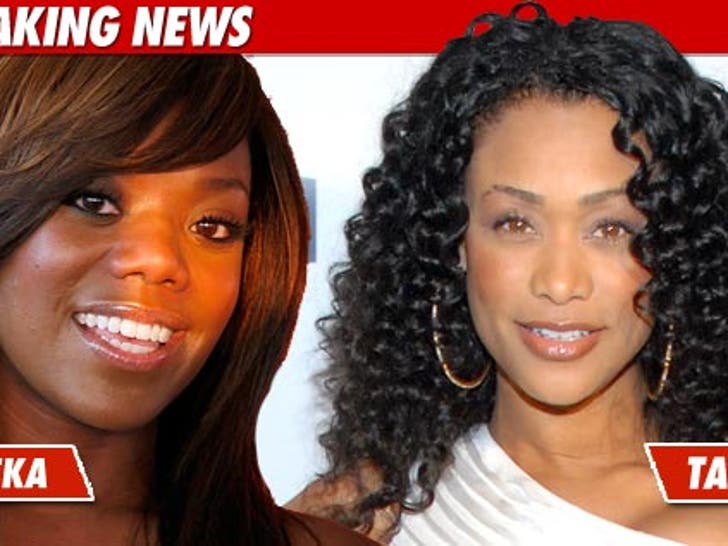 "Basketball Wives" star Meeka Claxton claims her co-star Tami Roman beat her to a pulp in an Italian nightclub recently -- and now, she's out for revenge ... SUING Tami for assault and battery.
According to the lawsuit, filed yesterday in New York, Tami "assaulted, battered, beat, threatened, menaced, attacked, jumped on, pushed to the ground, thrashed, punched, and shoved" Meeka ... causing serious injury.
Meeka wants Tami to cough up unspecified damages, claiming the incident cost her a day of filming -- and put her through an emotional and physical hell.
So far, no word back from Tami's camp.