NFL Star Roddy White -- I'm No Deadbeat Dad
NFL Star Roddy White
I'm No Deadbeat Dad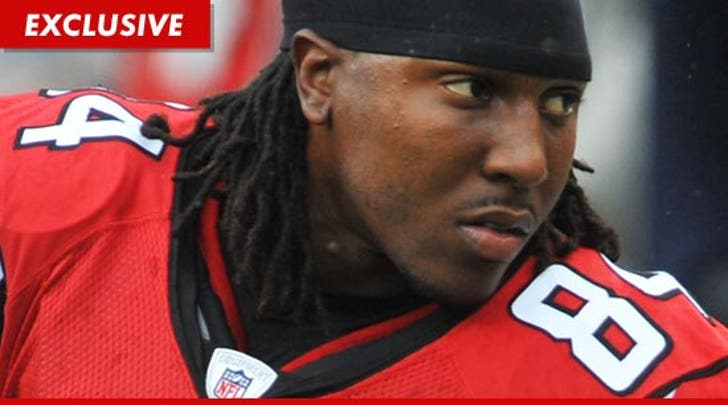 TMZ Sports
Atlanta Falcons wide receiver Roddy White is definitely NOT dropping the ball in his paternity case -- in fact, the Pro Bowler says he's willing to pay whatever it takes to support his baby boy.
TMZ broke the story ... White's baby mama Stacey Hott told the judge she was expecting a "generous" amount of child support because Roddy makes a FORTUNE as one of the top receivers in the NFL.
And according to court docs filed in Georgia and obtained by TMZ ... her wish came true -- because Roddy agreed to fork over $3,200 per month in child support.
Plus, Roddy promised to take out a MASSIVE life insurance policy on himself, with his son as the beneficiary ... just in case. And to top it off, Roddy also agreed to cover the bill for Hott's lawyers.
A judge signed off on the agreement this week ... thus ending what seems to be the most amicable child support dispute involving an NFL player ... maybe ever.