NHL Star Dustin Penner -- Actress Wife Files for Divorce
NHL Star Dustin Penner
Actress Wife Files for Divorce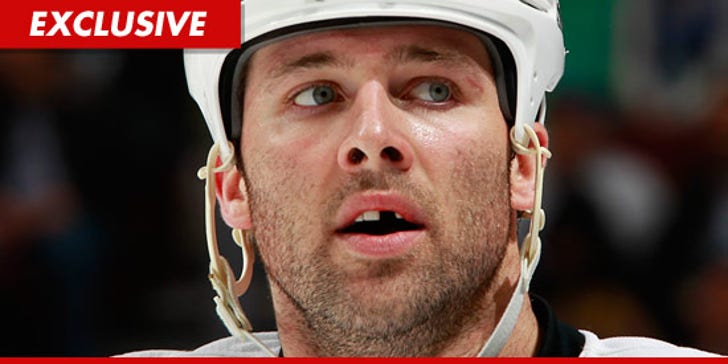 Celebrity Divorce
L.A. Kings goal scorer Dustin Penner's aspiring actress wife has filed for divorce ... and TMZ has learned it's her SECOND failed marriage to a pro hockey player.
Her name's Jessica Welch -- don't bother looking up her IMDb profile -- and she was married to former NHL star Richard Zednik from 2005-2009 ... the guy who accidentally got his throat slit with a skate in 2008. The couple had one daughter together.
Two years later in 2011, Jessica married Dustin -- who won the Stanley Cup with the Anaheim Ducks in 2007.
Now, Jessica has filed for divorce AGAIN in L.A. County Superior Court -- citing "irreconcilable differences." Dustin and Jessica have no children together.