Aubrey O'Day -- Dog Anuses Ignite Health Dept. Investigation
Aubrey O'Day
Dog Anuses Ignite
Health Dept. Investigation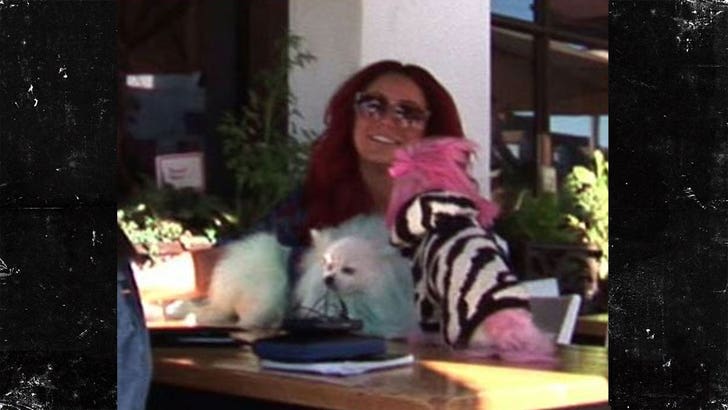 MARCH 2012
TMZ.com
Aubrey O'Day's decision to let her dogs rub their butts all over the table at a popular L.A. eatery last week has triggered a Health Dept. investigation ... TMZ has learned ... because, quite frankly, it's disgusting.
TMZ broke the story ... the "Celebrity Apprentice" star let her puppies wag their naked asses all over her table at Toast for several minutes ... before finally putting the poochies on the ground.
Now, a rep for the L.A. Public Health Dept. tells TMZ ... a health inspector has visited the restaurant to remind employees about pet guidelines ... specifically the one that reads, "Pets shall not be allowed on chairs, seats, benches and tables."
The rep adds, "The Health Dept would like people to enjoy eating with their pets ... but we also want people to be respectful to other people."
We're told the staff was quite receptive to the official ... and no citations or warnings were issued.
A rep for Toast tells us the restaurant will be "extremely vigilant" about future potential anal infractions.