Dwight Howard -- #Trademarking Los Angeles
Dwight Howard
#Trademarking
Los Angeles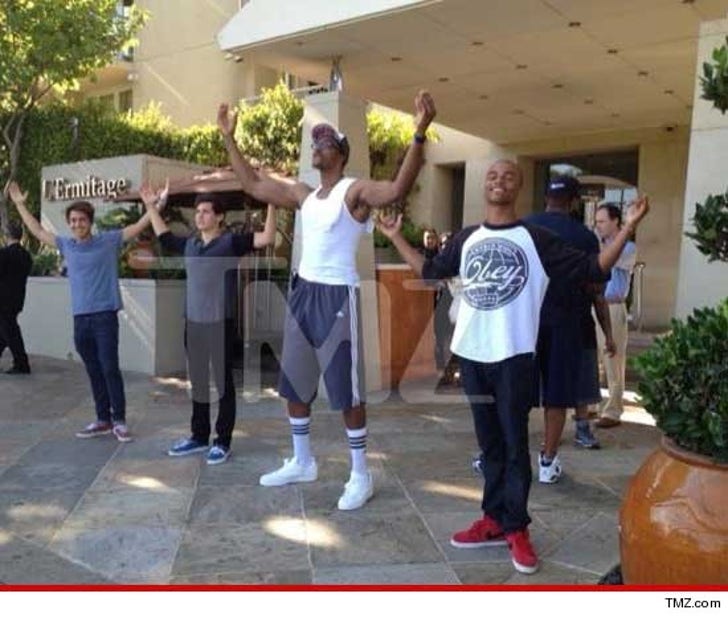 EXCLUSIVE
Just days before Dwight Howard got officially traded to the Los Angeles Lakers, he was presciently #trademarking the city he will now call home ... and TMZ has the hashtag-tastic photo.
Howard was outside the L'Ermitage Hotel in Beverly Hills (where Howard has been staying the past few months) earlier this week when he ran into Ryan Nassif (left to Dwight) whose dad Chris Nassif is a prominent talent agent and whose uncle is "Real Housewives" star Paul Nassif.
Ryan asked Dwight if he would partake in a little trademarking with him ... since the city would soon be his ... and the two posed for the pic with a few friends.
No offense D12, but Kobe might already hold the trademark on this town.