'Iron Chef' Cat Cora Strikes Plea Deal in DUI Case
'Iron Chef' Cat Cora
Strikes Plea Deal
In DUI Case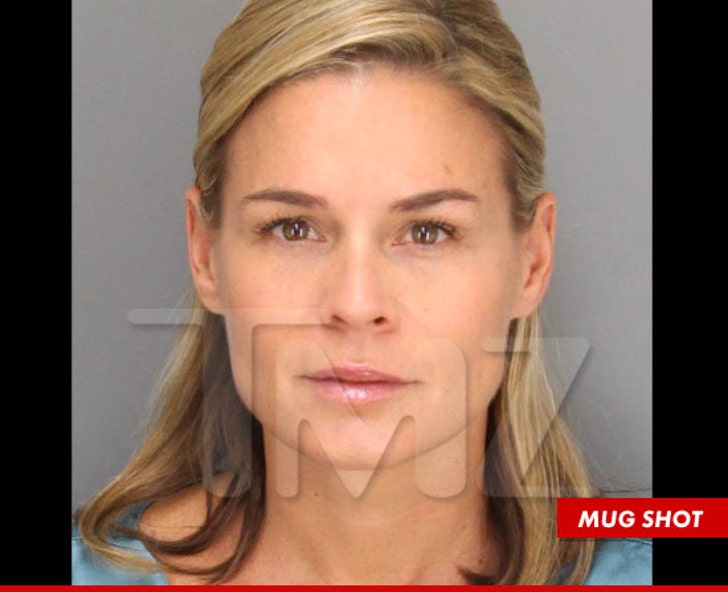 EXCLUSIVE
"Iron Chef" and Food Network star Cat Cora won't be going to jail for DUI -- as long as she behaves herself -- because TMZ has learned, she just struck a sweet plea deal with prosecutors.
A rep for the Santa Barbara County District Attorney tells TMZ, Cat pled "no contest" today to driving with a blood alcohol level of .08 or higher, stemming from her June arrest. The remaining DUI count was dropped.
Cora was sentenced to 3 years probation and 9 months of DUI school. She paid $2,386 in fines.
Cora also received a 120-day suspended jail sentence -- but she won't spend a day behind bars ... as long as she fulfills her probation and DUI school obligations.
Cora was arrested for DUI on June 17th in Santa Barbara. According to police, she admitted to drinking 3 beers and later blew a .19 on a breathalyzer ... more than twice the legal limit in California.
Cat later apologized for the arrest, saying, "I deeply regret my decision to drive that evening after my designated driver became unavailable."
Just moments after the crash, the other driver began videotaping her. Cat angrily responded by calling the driver and his passenger "nerds" with no life. TMZ posted the footage.
We're told Cat has since paid all restitution to the other driver.