Green Bay Packers T.J. Lang -- Curses Out Refs, Dares NFL to Fine Him
Packers T.J. Lang
Curses Out Refs
Dares NFL to Fine Him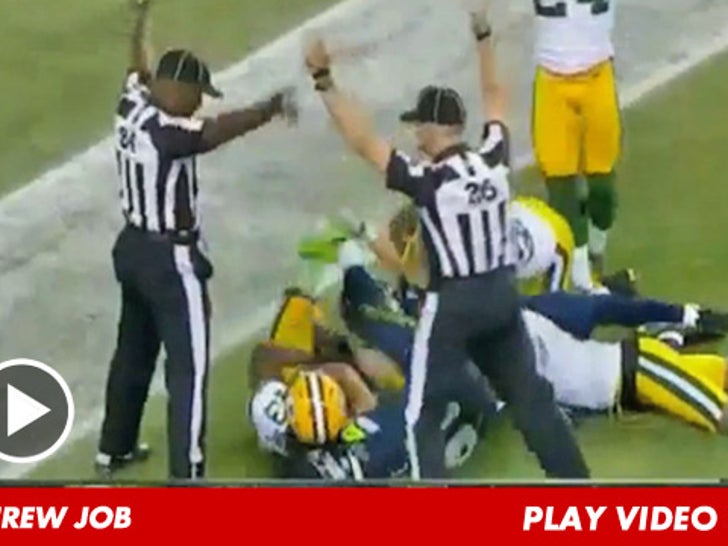 Green Bay Packers guard T.J. Lang must love throwing away money -- 'cause after last night's disastrous ending to the Packers-Seahawks game, he blasted the refs with a tweet that's gonna cost him a ton o' cheese.
In case you missed what EVERYONE is talking about ... Monday Night Football ended with the biggest blown call in NFL history -- the Packers intercepted a Seahawks Hail Mary pass in the endzone, but the replacement refs (unbelievably) said Seattle's Golden Tate simultaneously caught it ... thereby screwing the Packers.
Lang immediately hit up his Twitter page after the game, saying ... "Got f**ked by the refs.. Embarrassing. Thanks nfl"
Knowing full well that tweet would cost him ... Lang followed up with, "F**k it NFL.. Fine me and use the money to pay the regular refs."
No word yet from Commissioner Roger Goodell's office on just how much Lang will be fined -- it WILL be a lot.
But considering how badly the refs blew the call, we gotta ask ...