Kim Kardashian and Kanye West -- Big Momma's ALWAYS Watching
Kim & Kanye
Big Momma's
ALWAYS Watching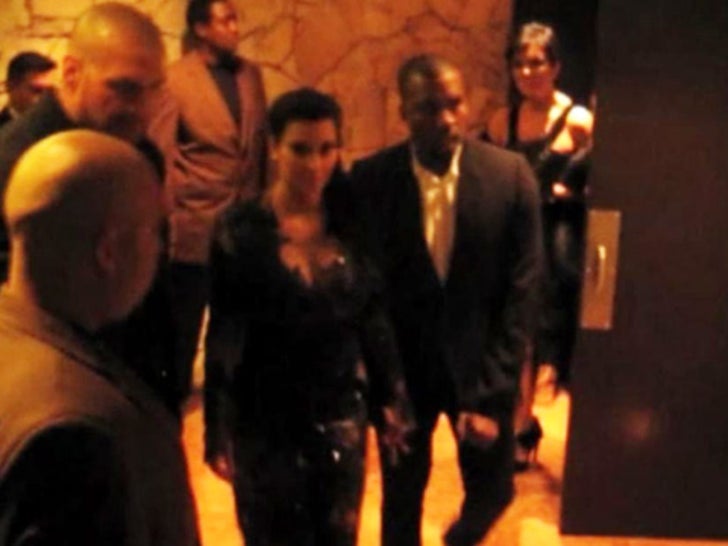 Kim Kardashian and Kanye West suffered third wheel syndrome on New Year's Eve -- and we're not talking about Kim's womb renter.
Watch as the new parents-to-be walk into 1 Oak in Las Vegas last night -- fans and paps are screaming for them ... and then ... not more than 10 paces behind is the omnipresent Kris Jenner.
Yes, the momager's work is never done ... always watching over Kim like a hawk.
Worth noting -- no sign of Bruce Jenner at the event.
Probably happy at home on the couch. Lucky bastard.