Hollywood Nightclub Brawl -- Clubgoer Shot Dead (VIDEO)
Hollywood Nightclub Brawl
Clubgoer Shot Dead (VIDEO)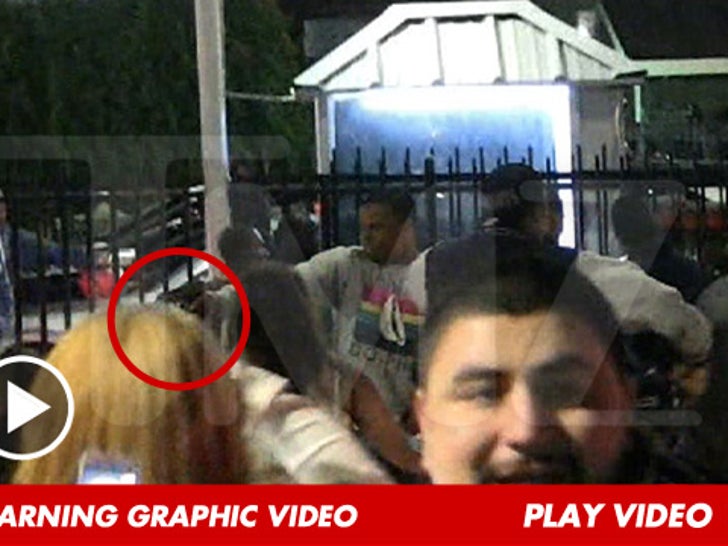 A man was shot dead outside a Hollywood nightclub early Sunday morning in the throes of a massive brawl ... and our photog captured it all.
Cops tell us ... It started inside Empire nightclub ... where several fights broke out between some women ... before it moved outside.
You see women in the video throwing punches, pulling hair, slapping etc.
Within minutes the violence escalated into all out mayhem ... dozens more joined in -- men and women.
Suddenly ... a man in a grey sweatshirt pulls a gun ... takes aim -- and two shots are clearly heard.
Moments later, you see a man lying dead in the middle of the street -- and it appears the victim was the intended target.
Another man was also shot during the brawl. He's in stable condition.
The shooter was not apprehended. The LAPD is looking for him.