Pierce Brosnan -- James Bond Holdout for Academy Awards?
Pierce Brosnan
Bond Reunion Holdout?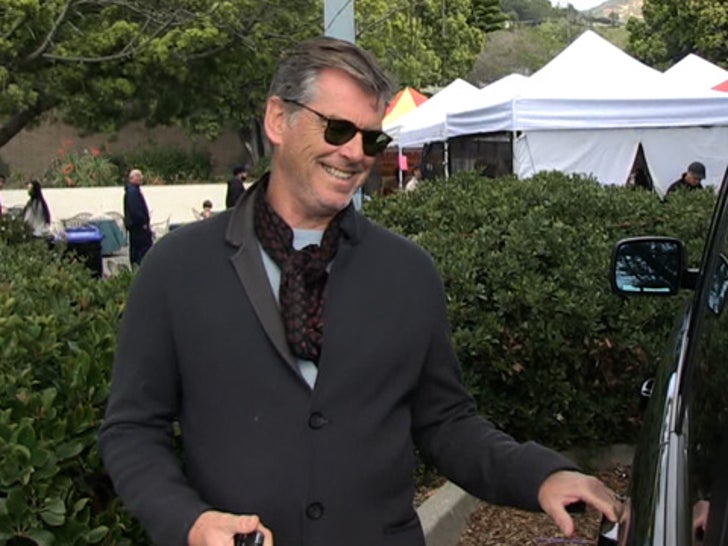 There's supposed to be some epic Bonding at the Oscars -- the buzz is ... all 6 actors who have played James Bond may appear on stage. But now we're hearing one of them may be a no-show, and shockingly ... it could be Pierce Brosnan.
Brosnan confessed yesterday in Malibu, "Well, they'll be missing one."
It's unclear, but his tone and body language seems to suggest he is the one that wants no part of it.
Who woulda thunk -- Sean Connery was our bet for the holdout.