Sean Penn's Son Hopper RAMS Photog -- 'F*** You N***er'
Sean Penn's Son
RAMS Photog
F*** You N***er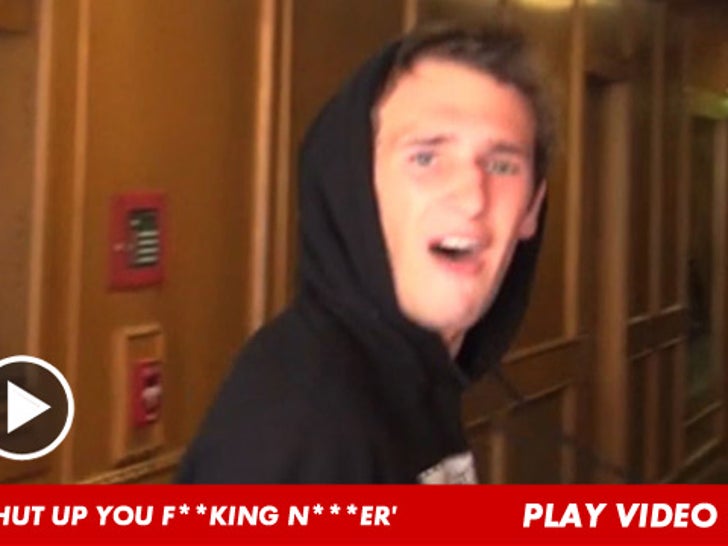 **Warning: Video contains graphic and offensive language**
Sean Penn's son handled a paparazzo in Beverly Hills today much the way his father used to ... violently ramming the photog -- and also calling the guy a "f***ot" and a "n***er."
19-year-old Hopper Penn was following his dad into a medical building when he got into the altercation with an African-American photographer (not TMZ's).
The nuclear exchange was all caught on tape ... Hopper gets up in the photog's face, pushing him, then says, "F*** you ... you're a f***ing f***ot ... shut up you f***ing n***er."
Cops happened to be nearby at the time and heard the commotion. Law enforcement sources tell us, officers asked what happened ... but the photog said it was just a verbal argument, and he didn't want to press charges.
Hopper tells TMZ his side of the story is ... "I was accosted by paparazzi and made to feel like an animal - threatened and under attack, but that does not condone my own actions."
He adds, "I deeply regret my choice of words."
FYI, Sean was 100% calm and cool in today's video.
It's been nearly four years since Sean's infamous kicking altercation with a photog. He was sentenced to three years probation stemming from that incident.