Yellow Power Ranger -- 'Reunion' Show Offer Was Insulting and Lame
Yellow Power Ranger
'Reunion' Show Offer
Was Insulting & Lame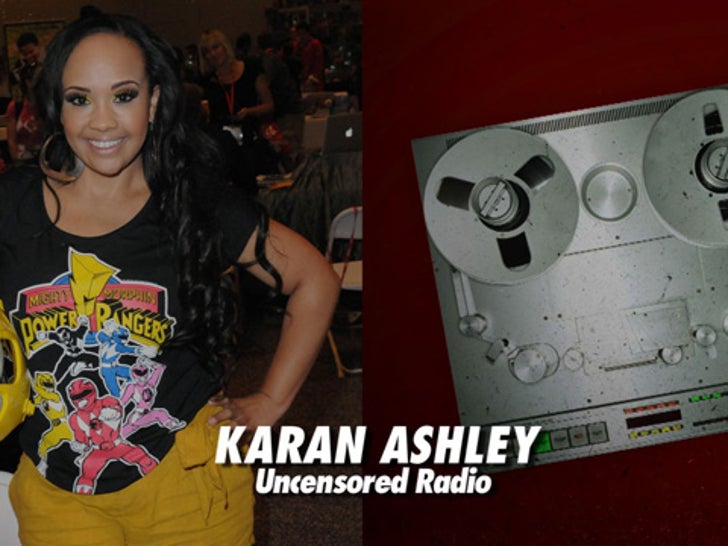 The Mighty Morphin Power Rangers reunion was BOTCHED … producers offered insulting money for a lame cameo and were impersonal JERKS about the whole thing … so says Karan Ashley, the 2nd yellow ranger -- who's also declining to attend.
Ashley ranted for 45 minutes Thursday on the audio blog Uncensored Radio about how poorly the 20-year reunion effort was handled. Her chief beef ... participating would burn 5 days from her schedule ... but she claims producers only offered to pay for 2.
"I'm not trying to help someone make another billion dollars," she says, "and you're not even going to pay me for my time? It's disrespectful. It's just wrong."
As TMZ previously reported … original Blue Power Ranger David Yost says he declined because producers harassed him for being gay … and original Black Power Ranger Walter Jones followed suit in support of his friend.
Ashley says a couple of those producers are still there ... and their outreach was pathetic. Instead of inviting all 10 ranger actors personally, she says, producers sent a typo-infested mass email -- offering nothing more than a cameo -- then didn't respond for WEEKS to those who expressed interest.
What's WORSE … Ashley says producers later UNINVITED certain cast members who were excited to take part, citing "budgetary reasons."
We reached out to the Power Rangers people -- so far, no word back.