'Bad Boys' Band Inner Circle -- Tour Bus Crash After Tire Blows Up
'Bad Boys' Band Inner Circle
Tour Bus Crash
After Tire Blows Up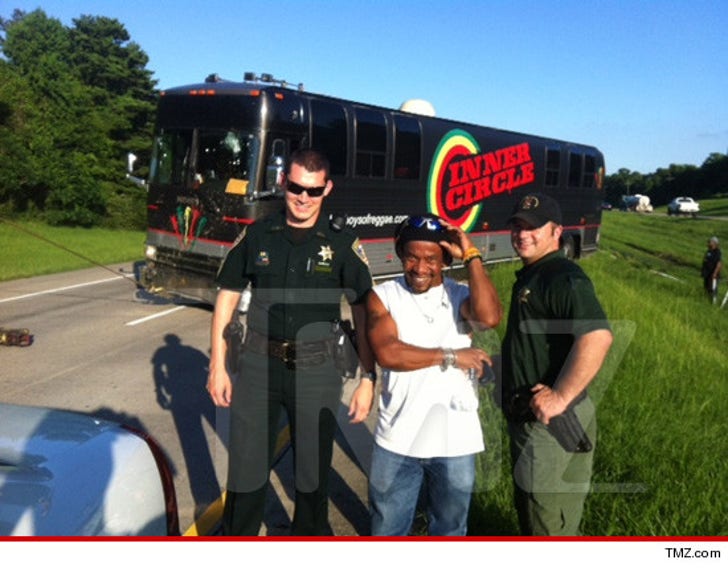 EXCLUSIVE
Whatcha' gonna do ... when you crash your tour bus into a fence after the tire blows up?
If you're reggae band Inner Circle -- the guys behind the famous "Bad Boys" song -- ya call the guys who helped make you famous ... COPS!
It all went down Tuesday in New Orleans ... when the band was traveling between gigs and the front driver's side tire exploded -- causing the bus to swerve into a fence.
A rep for the band tells TMZ the guys are bummed about the bus -- but they're happy no one got hurt. We're told the current tour will continue on as scheduled.
Inner Circle says they snapped a pic with the cops on scene afterward to show how much they appreciated the help.