Rage Against the Machine -- Bummer for the Drummer ... Wife Files for Divorce
Rage Against the Machine
Bummer for the Drummer
Wife Files for Divorce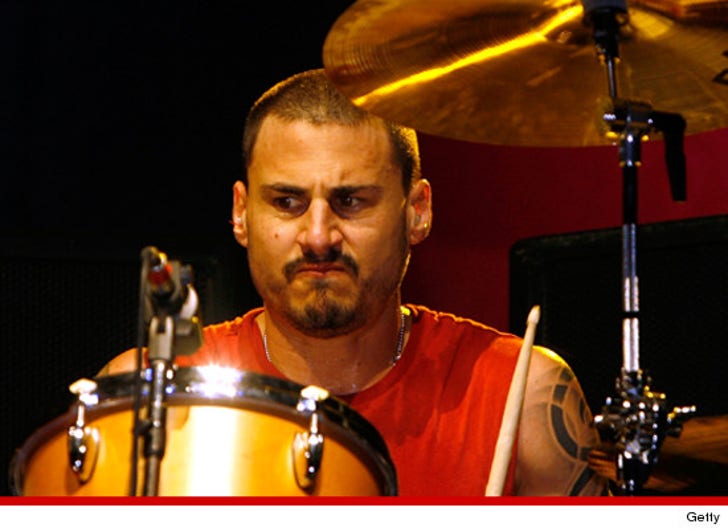 EXCLUSIVE
"Rage Against the Machine" drummer (and co-founder) Bradley Wilk has a solo in his future ... 'cause his wife just filed for divorce, TMZ has learned.
Wilk -- who's also beaten the skins for Audioslave and Black Sabbath -- had separated from wife Selene Vigil-Wilk just last Friday ... and 3 days later, she filed the paperwork in L.A. County Superior Court.
According to the documents, obtained by TMZ, the two tied the knot back in 2005 -- and have 2 young children together.
Selene is asking for joint legal custody ... but she wants primary physical, probably because he's a famous rock star ... and rock stars often go on the road. She's also asking for spousal support.
Calls to Wilk have not been returned.