Justin Bieber's Bogus BFF Asks for Restraining Order -- Beliebers Are Threatening To Kill Me
Bieber's Bogus BFF
Asks for Restraining Order
Beliebers Are Threatening To Kill Me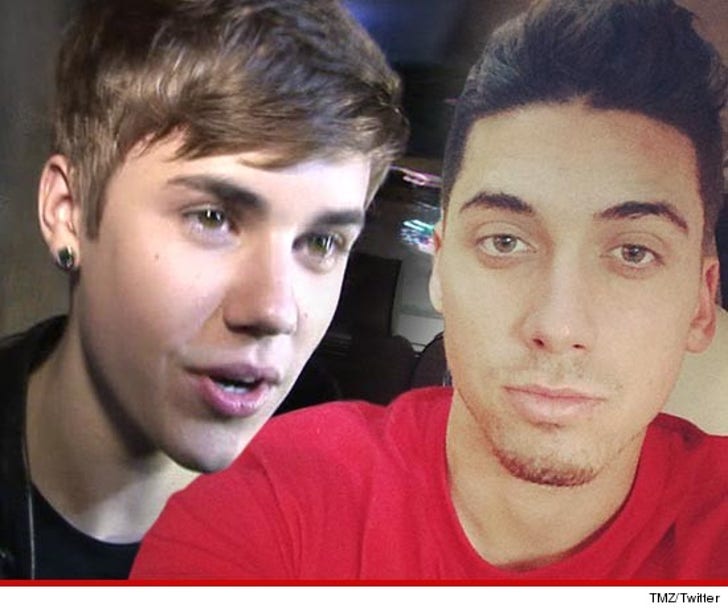 EXCLUSIVE
The famed freeloader known as King Kevi -- who rose to sub-fame by hanging out at Justin Bieber's house and pretending to be the singer's BFF -- now completely regrets his life choices ... claiming the Belieber nation has turned on him in a big way, and threatened his life.
20-year-old Kevin Pederson has filed a request for a restraining order against the singer, claiming Bieber tweeted out his cell number on June 13th ... unleashing a 40,000,000-person Belieber army on his ass.
Kevin says Bieber tweeted out the number as an act of vengeance against reports that he and Kevin are friends -- insisting the two NEVER met.
Kevin claims Bieber deleted the number minutes later, but it was too late -- his cell number had already been released to a vicious bloodthirsty mob of teen girls ... and these girls do NOT mess around.
Kevin says he has since received thousands of death threats and he genuinely fears for his safety -- claiming it only takes ONE crazy Bieber fan to end his life.
Bottom line, Kevin wants Bieber to stop tweeting about him -- and he also wants Bieber and his goons to stay 150 yards away from him at all times.
Bieber's reps claim Justin never tweeted the number in the first place.
Fun fact: Kevin is the same guy who staged late night pics at Selena Gomez's gate earlier this year to make it look like he was hooking up with her.