Melissa Etheridge Defeats Ex -- Kids CAN Go on Tour ... Boobs & Weed for Everyone!
Melissa Etheridge Defeats Ex
Kids Can Go On Tour
Boobs & Weed for Everyone!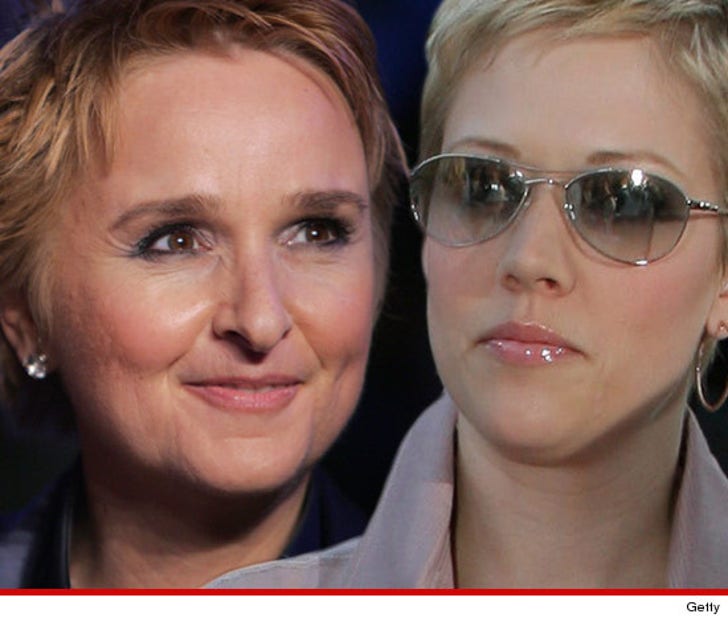 EXCLUSIVE
Melissa Etheridge's twins are free to hang with as many breast-baring, weed-smoking groupies as their 6-year-old hearts desire -- a judge just gave Melissa the thumbs-up to take her kids on tour ... TMZ has learned.
Tammy Lynn's main concerns: 1. Melissa's female fans whipping out their boobs to throw bras on stage ... 2. marijuana smoke backstage and on tour buses ... and 3. the kids getting vaccinations.
Well, the judge must have a rock and roll heart -- or just didn't buy Tammy Lynn's argument -- because the request was denied on Aug. 30.
However, now that the kids are cleared for the road ... Melissa only has 7 U.S. tour dates left.
Well, remember kids ... it's quality of boobs time, not the quantity.