Lamar Odom -- I Don't Have a Crack Problem
Lamar Odom
I Don't Have a Crack Problem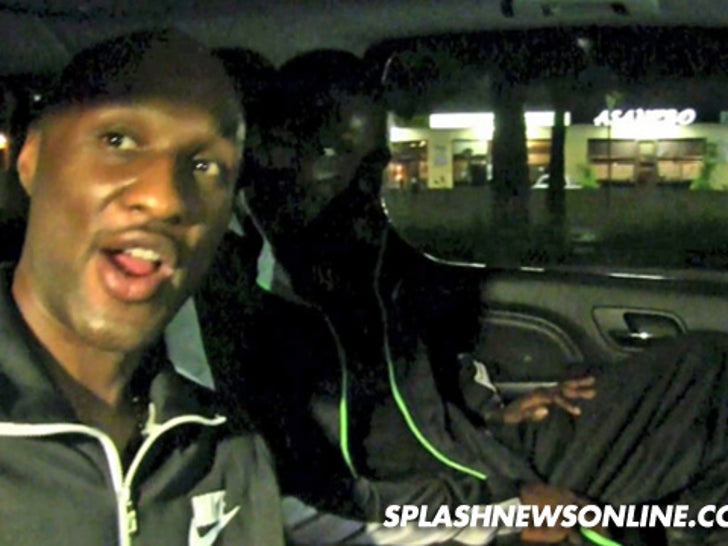 Lamar Odom says he's absolutely NOT a drug addict ... doesn't need professional help ... and is confident he'll play in the NBA next season.
He's wrong on all 3 counts.
33-year-old Odom went to Teru Sushi in Studio City last night ... and after taking some photos with fans, he finally addressed the media about drug issues in his life ... claiming everything is hunky-dory.
Problem is ... Odom is clearly in denial. As we've previously reported, just about everyone in his life -- personally and professionally -- knows about his battle with substance abuse, including his wife Khloe Kardashian.
In the last year alone, Lamar's been thrown out of hotels ... busted for DUI ... spent time in rehab ... and dropped from multiple NBA teams.
Still, Lamar insists ... "Life is good."