Whitney Houston -- Corroboration Over Pervy Comment About Whitney's Dead Body
Whitney Houston
Corroboration Over Pervy Comment About Whitney's Dead Body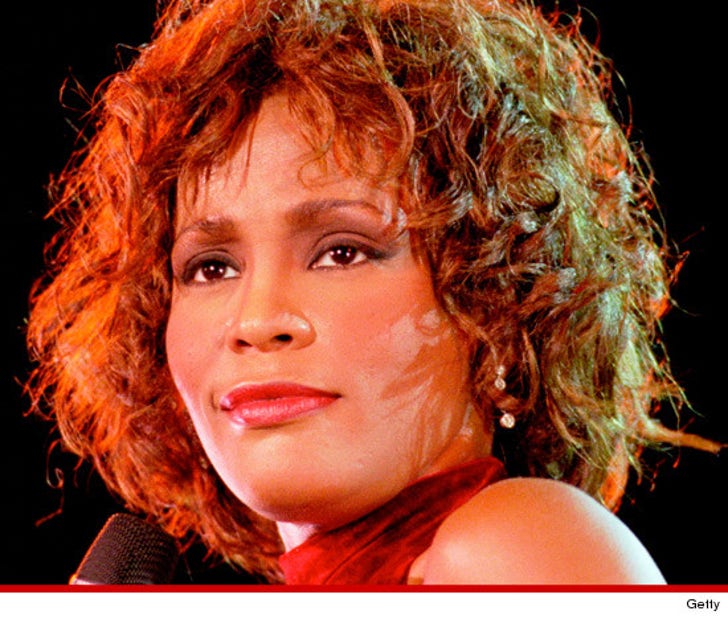 EXCLUSIVE
There's a new twist in the story that a Beverly Hills cop allegedly made disgusting comments about Whitney Houston's body the night she died -- because TMZ has learned someone in the room complained bitterly after it happened.
The situation came to light when a Beverly Hills cop filed a complaint with the CA Labor Dept. claiming his sergeant pulled the sheet covering WH's body below her pubic area and said, "Damn, she's still looking good, huh?"
Law enforcement sources tell us the allegation is bogus and that the cop did not complain.
But now we've learned from sources familiar with the situation ... someone connected to Houston complained bitterly to family and others the night she died that a responder was "talking trash" about Whitney's body and that the responder had done something with a sheet.
Our information is no more specific ... but it tracks with what the disgruntled cop is now saying.
Law enforcement sources tell us ... the Beverly Hills PD never received a complaint from the cop who went to the Labor Dept. ... and only learned about the allegation this week.