Kanye West -- I Was Just Defending Myself
Kanye West
I Was Just Defending Myself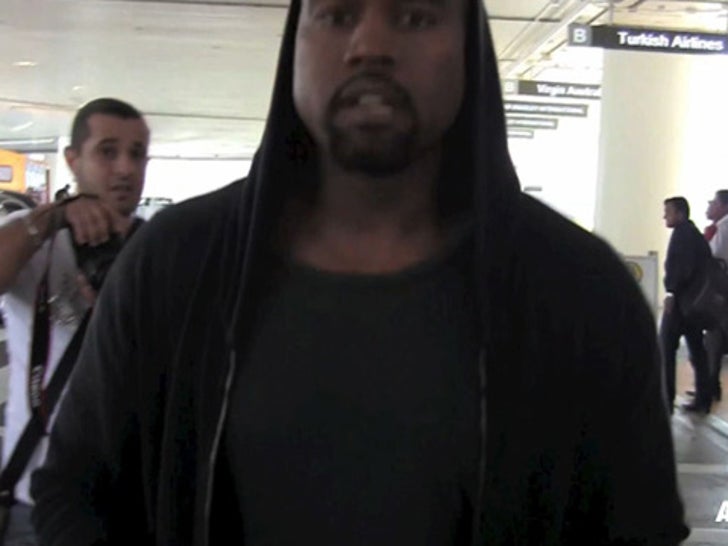 Kanye West says he went after that photog at LAX because he feared for his safety ... and that's why he pulled out a can of whoop ass and used it.
Kanye is responding to the civil suit filed by the paparazzo who claims Kanye assaulted him on July 19th at LAX and caused him serious injury. According to Kanye's answer to the lawsuit, filed by Shawn Holley and obtained by TMZ ... he believed "his safety was in immediate danger." And then there's this: "[Kanye] responded to this assault by doing only those acts that were reasonably necessary for his self-defense ..."
In addition to the civil lawsuit, Kanye faces criminal charges that could land him in jail for a maximum of 1 year if convicted.