M.I.A. -- I'm Taking Super Bowl Heat For Slutty Cheerleaders
M.I.A.
I'm Taking Super Bowl Heat
For Slutty Cheerleaders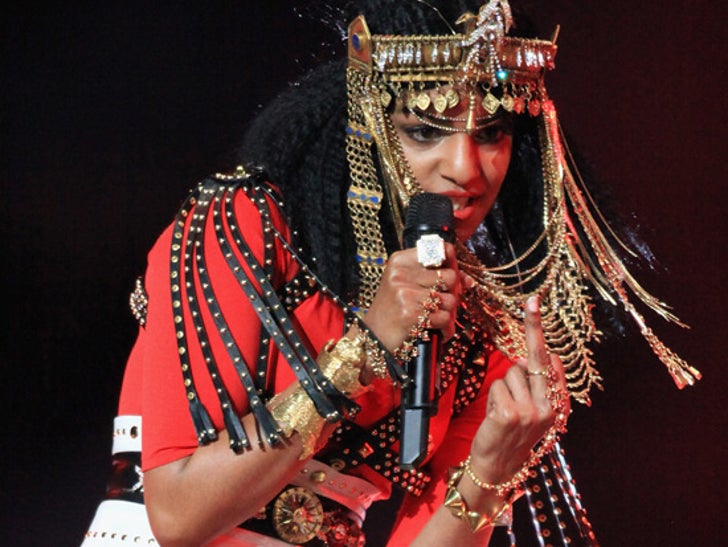 Getty
M.I.A. is refusing to pay the NFL a dime for flashing her middle finger during the Super Bowl last year ... because she thinks a group of crotch-flashing cheerleaders were way more offensive.
The singer posted a video today, claiming the girls -- who shared the stage with M.I.A. and Madonna -- were all under 16 with their "hips thrusted in the air, legs wide open, in this very sexually provocative position."
Watch the video ... M.I.A. kinda comes off like a tool, saying she was just being "punk rock" -- while the girls were really outta line.
If you missed it ... the NFL has been in a secret legal battle with the 38-year-old singer over the bird flip ... with the league demanding she pay $1.5 million for breach of contract.
Doesn't sound like M.I.A. plans to bow -- she referred to the whole mess as a "powerful corporation d**k shaking."