Kanye West Twilight Zone -- Rapper Chums It Up with Paps
Kanye West
Twilight Zone
Chumming It Up with Paps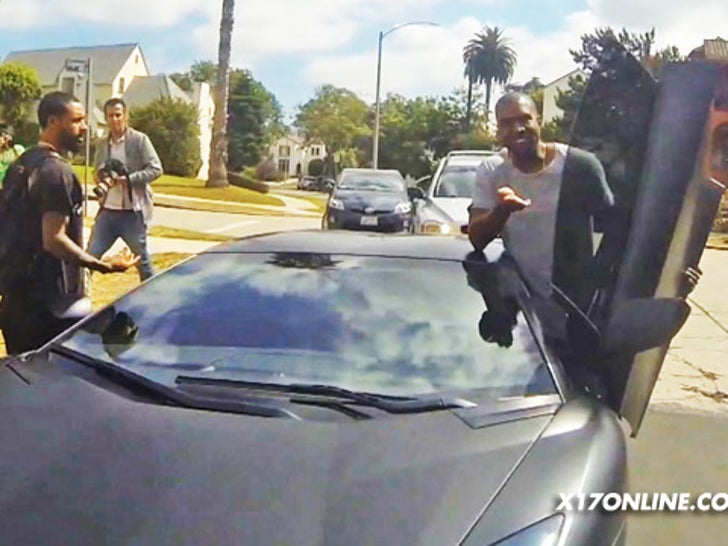 It must be Opposite Day ... because Kanye West wasn't just cordial with a bunch of paparazzi in Hollywood moments ago, he was downright nice.
Ye was picking up a friend in his murdered-out Lambo when he turned to address the photogs in pursuit ... not with a fist, BUT WITH A SMILE.
He gave the guys a friendly heads up that he'd be driving all the way to Anaheim today. In other words, tailing him could be a full-day mission, so the paps should know what they're getting themselves into.
A surprising move ... considering the rapper's been charged with battery and attempted grand theft for allegedly attacking a photog at LAX.
Then again, it might explain why he's being so nice.