Pacman Jones -- Makes It Rain with the Homeless ... Still Owes $11 Mil to Strip Club Shooting Victims
Pacman Jones
Makes It Rain With The Homeless
Still Owes $11 Mil to Strip Club Shooting Victims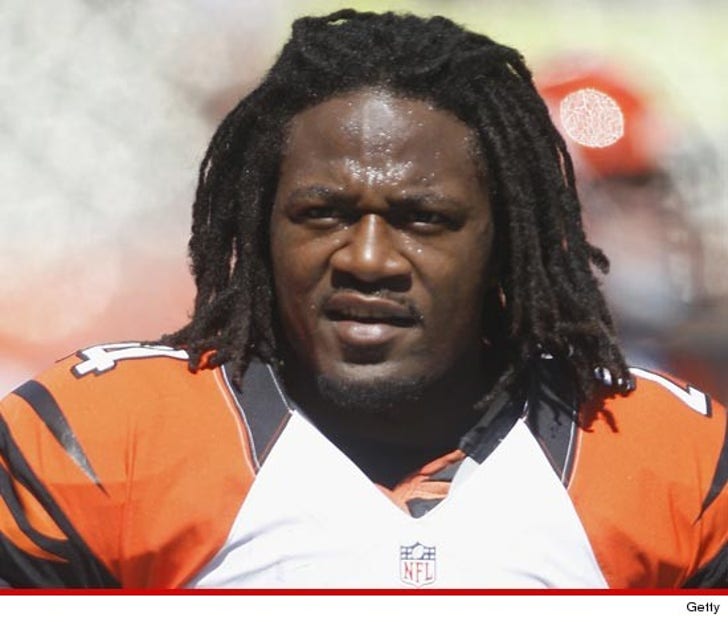 Exclusive Details
Good News -- Adam "Pacman" Jones dished out a bunch of $100 bills to homeless people yesterday.
Bad News -- He still owes more than $11 million to the victims of a 2007 strip club shooting that left 2 men wounded, 1 of whom was paralyzed from the waist down.
The Cincinnati Bengals defensive back tweeted about his good deeds ... writing, "I just give 15 homeless people a 100 next I'm pay for 15 mothers bills that's in need."
He added, "That's what I'm doing for birthday. CauseI'mblessed."
It's a great gesture ... we support helping the homeless ... but there's a reason the Nevada court ordered Jones to fork over millions to the shooting victims -- they need $$$ too.
In fact, just last year, a lawyer for one of the victims told a media outlet he was happy about the ruling because the victim could use the money to buy better medical equipment.
Of course, the strip club incident is infamous -- a scuffle broke out after Pacman "made it rain" and someone in his entourage fired gunshots that struck two bouncers.
Jones denied having a role in the shooting -- but nevertheless, he's still on the hook -- and sources tell us he has yet to settle his debt.