Conrad Murray -- Delusional Ex-Doc Thinks Michael Jackson Death Verdict Vindicates Him
Conrad Murray
Delusional Ex-Doc Thinks
MJ Death Verdict Vindicates Him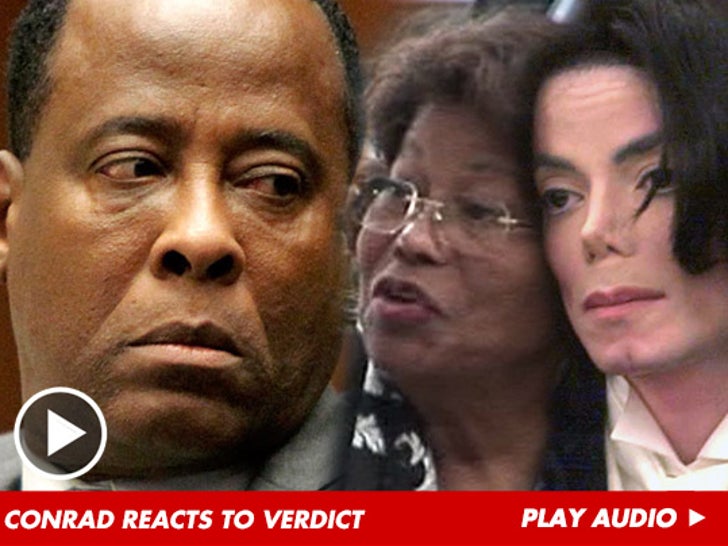 Michael Jackson's former doctor and convicted killer, Conrad Murray, must be getting pretty strong meds behind bars ... because he thinks the jury in the wrongful death trial proved he's a good physician -- he's dead wrong.
TMZ obtained audio of Murray leaving a message for someone shortly after the judge announced AEG Live was not accountable for MJ's death -- and on the recording, Murray says the decision proves, "I have never been and never will be an inept physician."
Murray's missing one giant point ... which is that the jury really only said they felt he was fit to do what AEG hired him to do -- be a good general practitioner for MJ. The part about pumping Michael full of Propofol every night was never relevant to the questions the jury was asked to answer.
In fact, the jury foreman made it clear they were NOT saying they felt Murray was ethical -- and said the verdict might have been different if ethics were in play during this trial.
Nonetheless, Murray feels vindicated ... so, you gotta hear him gushing and praising God, the jury, and the justice system ... this time, anyway.