Warren Sapp's Ex-Teammate -- I NEVER Witnessed Sapp Offer Cash for Dirty Hits
Warren Sapp's Ex-Teammate
I Never Witnessed Sapp
Offer Cash for Dirty Hits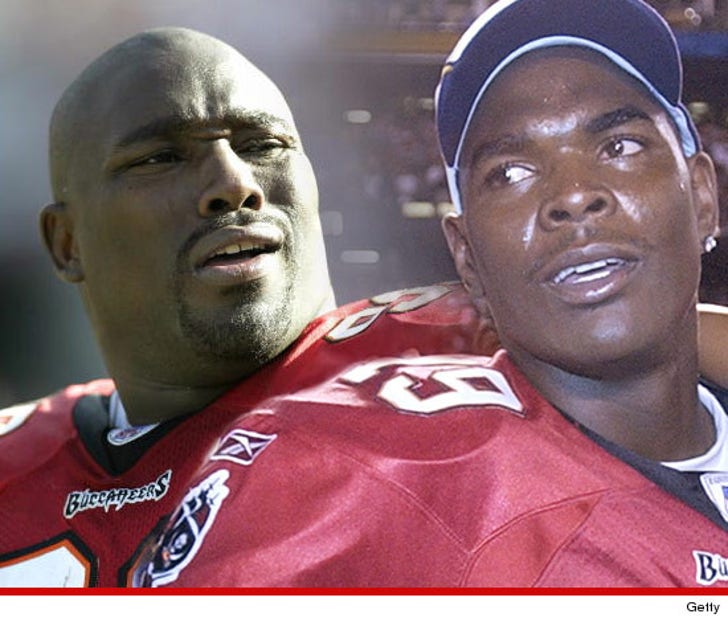 EXCLUSIVE
Warren Sapp's claim that he funded a $5,000 bounty program during his playing days is starting to sound like BS … 'cause one of his most high-profile teammates says he NEVER saw it happen.
Sapp went on Dan Patrick's show this week and said he "used to have $5,000 waiting for anybody who hit somebody and got a fine" during his time with the Buccaneers. He also claimed to have paid out the bounty "at least six times."
But TMZ spoke with Keyshawn Johnson, who shared a locker room with Sapp for four years in Tampa Bay, and Key tells us he never saw 99 engage in any sort of Bounty activity.
"I didn't witness it, nor have I ever heard of it." Keyshawn says.
Still, Johnson admits there's a chance he was just out of the loop ... saying, "Because of the type of person [Sapp] is, it wouldn't be farfetched that he would do something like that. I wouldn't put it past him."