Photog Kanye West Attacked Will NOT Promise to Stay Away
Kanye West
Attacked Photog
Won't Promise To Stay Away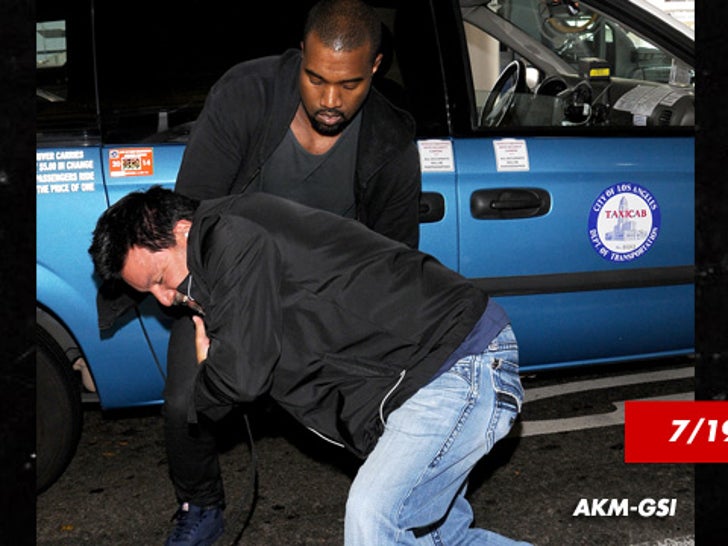 EXCLUSIVE
The photog Kanye West attacked at LAX is NOT willing to commit to staying away from the rapper, as the judge requested ... TMZ has learned.
TMZ broke the story ... the judge in the criminal battery case told the prosecutor Monday to get in touch with the alleged victim -- Daniel Ramos -- and ask him to stay clear of Kanye and not provoke him. The judge also ordered Kanye to stay 10 yards away from Ramos.
Kanye's lawyer, Blair Berk, told the judge Ramos had been "stalking" and harassing Kanye in the past, and she had great concern he would continue doing it ... and that appears to be why the judge asked the prosecutor to reach out to Ramos.
So we just reached out to Ramos, who told us he had to consult his civil lawyer, Gloria Allred. We called Ramos back a while later and he simply said "no comment."
It's interesting ... because in Ramos' civil suit against Kanye, he claims the attack caused him "physical and nervous pain and suffering."
Doesn't seem that nervous ...