Jonas Brothers -- Done for Good ... on Twitter, Anyway
Jonas Brothers
Done for Good
On Twitter, Anyway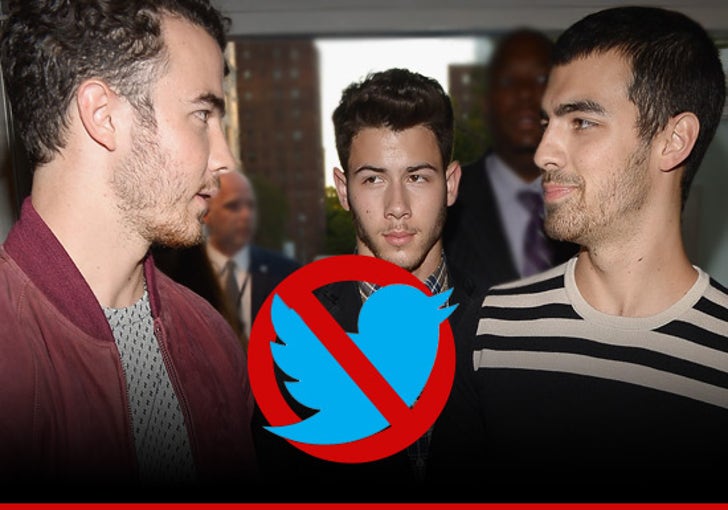 Breaking News
Another strong sign of the apocalypse ... if you're a Jonas Brothers fan -- the band has deleted its Twitter page right on the heels of pulling the plug on their tour.
Fans who went to @JonasBrothers this morning got a "Sorry, that page doesn't exist" message -- and even though they haven't officially announced they're done for good ... this is pretty strong evidence.
As we reported ... Kevin, Joe, and Nick canceled their tour last week ... just days before it was supposed to begin. Reps say they were having a disagreement over music.
Since then we've spotted Joe Jonas twice around town with renowned addiction specialist Mike Bayer -- fueling concerns Joe has a substance abuse problem.
Jonas Brothers reps remain silent on the issue -- but we saw Joe yesterday in Hollywood (sans Bayer) ... and asked him about the band's future. Sorry fans, but it ain't looking good.