Weed Dealer Has Justin Bieber Tattooed Forever
Justin Bieber
Weed Dealer Committed To Justin For Life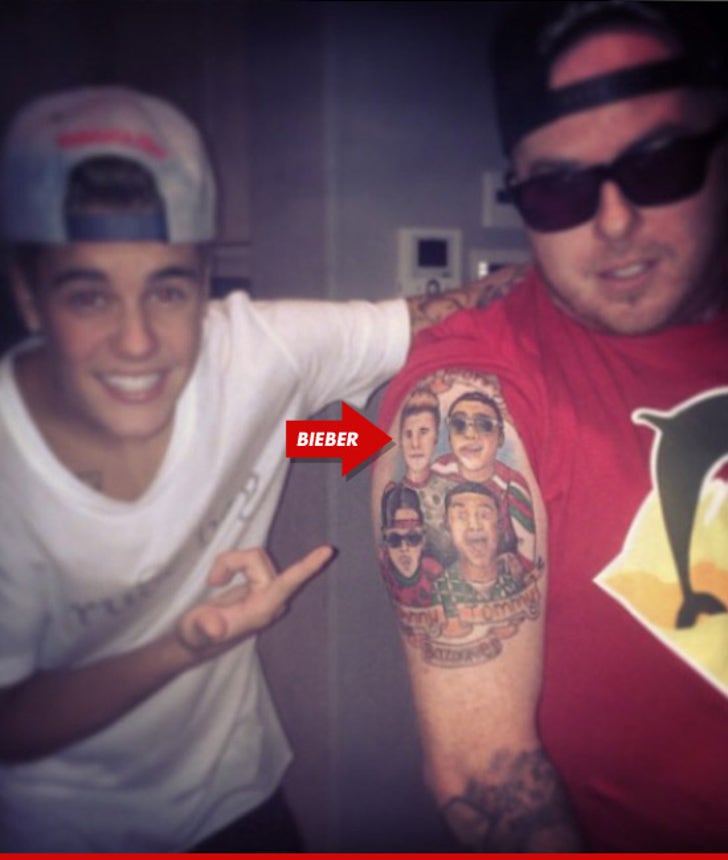 EXCLUSIVE
Justin Bieber has friends in high places ... like a self-described celebrity weed dealer who has inked the tiny singer on his arm.
The pic was taken at Justin's Calabasas house at midnight. Justin is posing with the tattooee -- Milk Tyson, who claims to cater to the weed needs of the stars.
Here's what's interesting ... Justin posted the pic on his Instagram this AM ... and almost instantly removed it. BTW, the other guys on Milk's arm are Quincy Brown, Alfredo Flores, and a self-loving Milk.
Is this proof Justin is a weed enthusiast? Duh.