Justin Bieber -- Pics Trigger Underage Drinking Investigation
Justin Bieber
Pics Trigger
Underage Drinking Investigation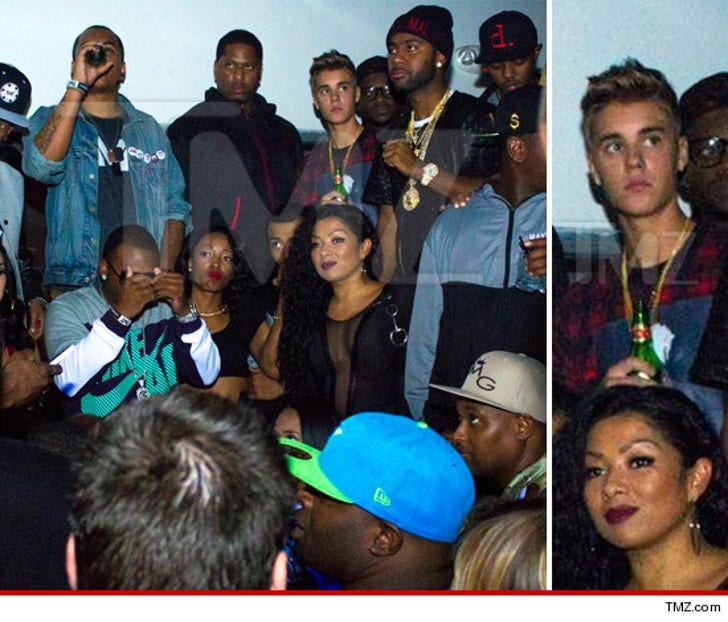 EXCLUSIVE
Justin Bieber's Dos Equis fiesta inside a Texas nightclub this weekend has created a brew-haha with State officials ... TMZ has learned.
We broke the story ... Biebs was getting loose at NOX Houston Friday night. Someone from bar management told TMZ Bieber was drinking water, and that's it. But a rep for the Texas Alcoholic Beverage Commission says a complaint has now been filed ... and an investigation has been launched.
If ABC officials conclude Bieber was drinking -- the bar's license could be on the line. Bieber, on the other hand, is in the clear because he wasn't caught in the act.