Lamar Odom -- I'm Wearing My Ring, I'm Healthy, I Could Be a Laker
Lamar Odom
I'm Wearing My Ring, I'm Healthy, I Could Be a Laker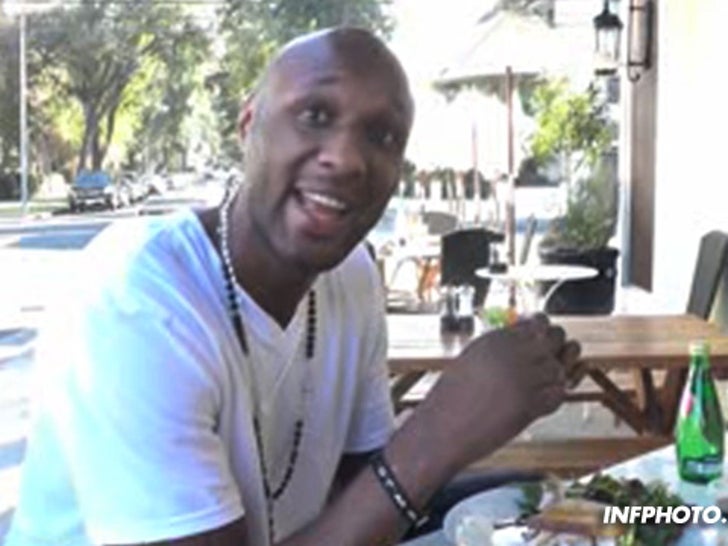 Lamar Odom aggressively wanted to talk to a photog yesterday, about life, health, basketball and marriage.
Lamar has NEVER been chatty, so this lunchtime video is pretty shocking. The photog tries to end the interview several times and Lamar actually calls him back. Among the subjects:
-- His relationship with Khloe
-- His prospects of returning to the Lakers
-- His outlook on life and death
-- His obsession with health
You gotta see it. It's as revealing as anything we've seen in a long time.