Chris Brown -- The Real Problem Is Still Rihanna
Chris Brown
The Real Problem Is Still Rihanna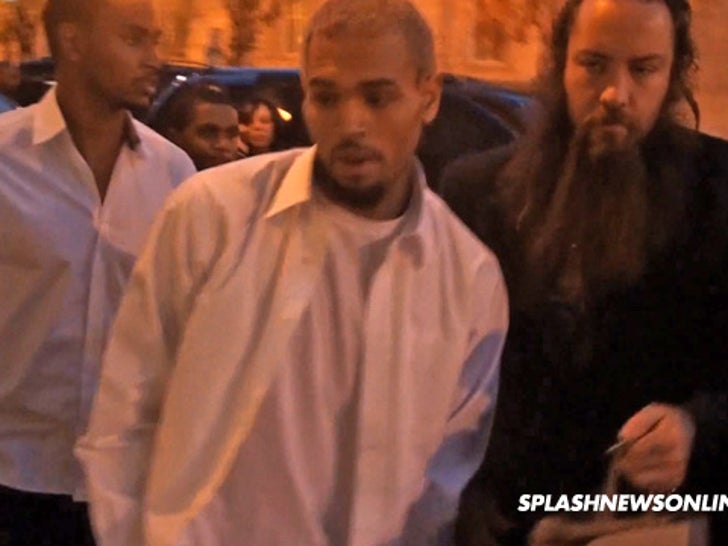 Chris Brown got a hot meal after getting sprung from jail, and TMZ has learned ... his people aren't that worried about the misdemeanor assault charge -- they're WAY more concerned about the impact it will have on his probation status in the Rihanna case.
Law enforcement sources tell us ... the charge against Chris was reduced from a felony to a misdemeanor because the victim's injuries weren't that severe and witness statements conflicted. The reality is -- worst case scenario ... Chris won't do any time for the assault.
The Rihanna case is much more problematic. As we first reported, the L.A. County Probation Dept. is already conducting an investigation to determine if Chris violated his probation. As one source familiar with the investigation tells us, "It's pretty clear he didn't keep his nose clean. It sure seems like a violation."
The Probation Dept. will submit a report to the judge in the Rihanna case, and the D.A. will then weigh in -- based on what we know, they will almost certainly ask the judge to REVOKE Chris' probation.
Worst case scenario for Chris ... if probation is revoked, 4 years in State prison.