Tori Spelling -- Keep Your Millions -- I'm Not Showing My Hoo-Ha
Tori Spelling
Keep Your Millions
I'm Not Showing My Hoo-Ha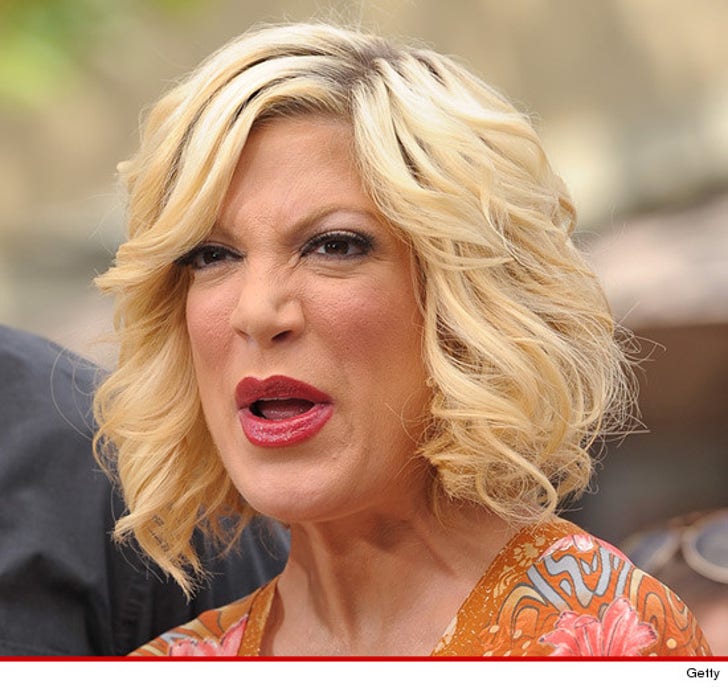 EXCLUSIVE
Tori Spelling knows she could easily make a quick million or more by releasing her sex tape ... but TMZ has learned she has plans to do that ... NEVER.
Sources close to Tori tell us ... what happens in the bedroom stays in the bedroom ... and she's flat out rejecting Vivid honcho Steve Hirsch's offer to take a look at a bone-n-groan vid she claims to have made with her husband Dean back in 2009.
The exact quote: "She would never entertain an offer like that ... ever!"
We first reported ... Hirsch wrote a letter saying he's prepared to make a "substantial offer" for the video ... but wants to see it first to make sure it actually exists.
Fact is ... almost no one knew it existed ... until Tori decided to write about it in her new book.
Stay tuned ... just in case.